The FCC recently denied two tower owners' requests to review their forfeiture orders and let stand their fines totaling $16,600.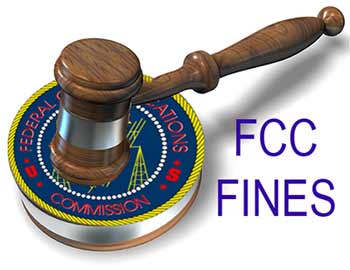 Following a petition for reconsideration by Alaska Integrated Media, Inc., licensee of Station KOAN, Anchorage, the FCC said it found no basis for them to review the fine of $5,600 for failing to enclose the station's tower within an effective locked fence or other enclosure.
The FCC also dismissed as untimely the reconsideration request by Latin Broadcasting Company, an owner of an antenna structure in Dallas Center, Iowa. The company failed to exhibit required lighting on the structure and also inform the Commission regarding a change in antenna ownership information. The fine was $11,000.