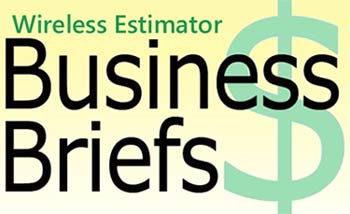 With today's Business Briefs, iHeartMedia delivers its first set of towers to Vertical Bridge, InSite Wireless jumps to being the 7th largest tower owner in the U.S., the sale of California's iconic Mt. Wilson towers is near, SBA's new board member is entrenched in everything telco, Tower Innovations gets a new chief and TSC Tower Specialists takes on Michigan.

Vertical Bridge picks up first group of IHeartMedia towers while defects are fixed on others
IHeartMedia Inc. has closed on the first group of towers it's selling to Vertical Bridge Holdings. The total sale involves 411 towers and related assets for up to $400 million.
In a Securities and Exchange Commission filing on Friday, iHeartMedia said they have completed the sale of 367 towers for approximately $369 million and will now be leasing the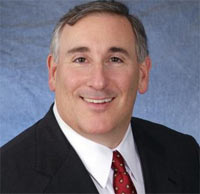 towers at a cost of $20.8 million per year. The company says it will also lose about $10.7 million worth of annual tenant revenue.
IHeartMedia has told the Securities and Exchange Commission its first closing involves 367 tower sites and related assets for approximately $369 million.
The initial lease deals cover 15 years followed by three additional periods of five years each.
The remainder of the tower sale closings will occur as site "defects" are fixed, iHeartMedia informed the SEC.
"We are excited to add this high quality tower portfolio to our existing assets," said Alexander L. Gellman, CEO of Vertical Bridge Holdings, pictured at right, when the deal was announced in December.
InSite's buy makes it the nation's 7th largest tower owner
InSite Wireless Group, LLC's acquisition of 294 communication tower sites from CTI Towers, Inc., a company in which Comcast Ventures is majority owner, elevated the Alexandria, Virginia-based company to the 7th largest owner of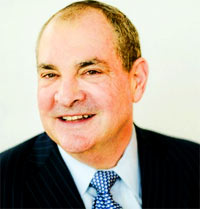 communications tower in the U.S., according to Wireless Estimator tracking data.
The assets purchased include communication towers, related tower site equipment and infrastructure, related real property interests, and wireless carrier and customer agreements related to the tower
"InSite, its investors, and its employees are enthusiastic about closing this transaction with CTI Towers, Inc.," said David E. Weisman, President and CEO of InSite, pictured at left. "We view this acquisition as an important addition to our current tower portfolio and as clear evidence of our investors' ongoing commitment to grow InSite's platform of wireless infrastructure assets."
Weisman told Wireless Estimator that the company now owns approximately 1,100 tower structures in the U.S.
Deal reportedly near for the sale of California's historic broadcast towers
The multi-tower Poole tower complex on Mount Wilson in California could have a new owner soon, according to an individual knowledgeable about ongoing negotiations.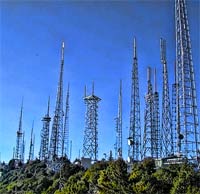 Last February, Media Services Group announced that it had been retained by Poole Properties Inc. to explore the sale of their historic sites rising almost 6,000 feet above sea level.
The complex was developed in the 1950s by legendary Los Angeles broadcaster John H. Poole who passed away in 2004.
The iconic location, which was almost decimated by a fire in 2009, is the tower site of choice for television and radio stations servicing the Los Angeles market.
Although American Tower Corporation owns structures on Mount Wilson, one media consultant said he believes that they might not be actively seeking Poole's portfolio.
"American tower is pretty consumed with integrating the Verizon assets and may not be as aggressive in this transaction if they're interested," he said.
New SBA board member, Mary Chan, brings a wealth of telecom experience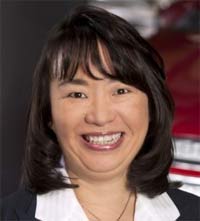 SBA Communications Corporation has announced the appointment of Mary S. Chan, 52, to its board of directors. Chan brings to the SBA Board over 25 years of extensive experience in telecommunications and wireless technology industries, including roles at General Motors Corporation, Dell Inc., Alcatel-Lucent and predecessor Lucent Technologies, and AT&T Network Systems.
"We are delighted to appoint Mary Chan to our Board of Directors," commented Steven E. Bernstein, Chairman of the Board of SBA. "Mary's expertise in wireless networks, products and services will allow us to better anticipate the future network needs of our customers and help guide our future growth. Her background in both wireless equipment and consumer offerings will be an invaluable addition to the skills and capabilities of our current Board."
Chan's appointment will be effective May 1, 2015. Ms. Chan will serve as an independent director and, concurrent with her appointment, SBA's Board will be expanded to eight members.
Industry veteran Duane MacEntee to lead Tower Innovations
Tower Innovations Distribution, LLC., a privately owned tower fabrication company serving the U.S. and international markets, has announced the appointment of telecom industry veteran, Duane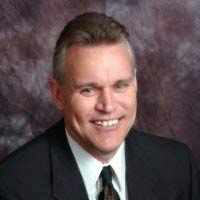 MacEntee, who has joined the company as its Chairman and CEO. In this role, MacEntee will lead the continued development and expansion of Tower Innovations' new tower and tower reinforcement steel offerings.
With over 25 years of experience, MacEntee, pictured at right, has enjoyed a successful career in telecommunications, transportation and aerospace industries.
He was most recently at Conterra Ultra Broadband where he was a partner and Executive Vice President of the Conterra Tower Group.  In that role he helped position CTG's tower site assets for development and colocation marketing while expanding existing landlord relationships. Prior to CTG, MacEntee was Senior Vice President of Operations at Velocitel, a leader in wireless engineering and project management services. He also previously served as COO and President at Stainless LLC, a respected provider of tower engineering, manufacturing and project management services. Prior to that, MacEntee held various Vice President roles at American Tower Corporation.
TSC Tower Specialists opens another location in Grosse Ile, Michigan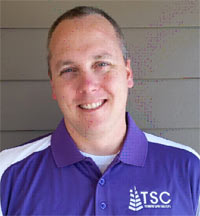 New York-based TSC Tower Specialists has opened the doors of another new location on April 3, 2015 in Grosse Ile, Mich. The location will be staffed with 12 additional line and antenna crews and project management. The company is also planning to add EF&I technicians in the future.
With over 10,000 square feet of warehouse space and plans to expand, and over 1,100 square feet for administration, the latest new office location is poised to be a key regional location for expansion. In a key central location, this office will enable TSC Tower Specialists to market their services to Michigan, Ohio, Indiana, Western Pennsylvania and Western New York.
James Gatt, at right, will be the senior project manager and site manager of the Michigan location. With over 15 years of industry experience, his knowledge and qualifications have helped him rise quickly within the TSC organization. Throughout his tenure, Gatt has gained experience in tower climbing, civil work and as an electrician.
For additional information, email michigan@buildtsc.com or call 734-301-3382.