Radio Frequency Systems, a global wireless and broadcast infrastructure specialist, has announced its new AllClear transparent antenna product line. It is necessary to limit the visual impact of antennas as much as possible to reduce the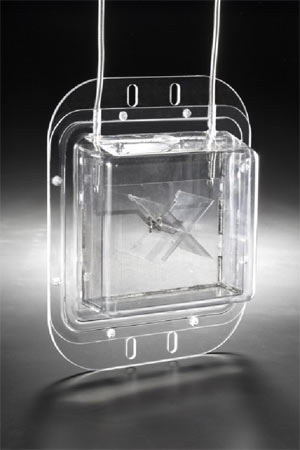 difficulty of acquiring new sites and renew existing leases. The AllClear product line was specifically developed to meet this need for RFS customers worldwide with an innovative approach to antenna design.
"Our customers have a unique visual challenge to address to be able to grow their networks worldwide, and the AllClear antenna line was developed through extensive R&D to help meet that challenge head on," said Arnaud Baron, product line manager, base station antennas, RFS. "We believe that this is a ground-breaking new product line that will literally change the landscape of wireless."
In developing the AllClear antenna product line, the RFS R&D team worked to isolate each element constituting an antenna to make them transparent before assembly. As opposed to the traditional camouflage approach, AllClear transparent antennas have the least visual impact on the environment, blend into color of the surroundings, can be used on all buildings around the world and are specifically designed to not look like a traditional antenna.
AllClear antennas from RFS are able to transmit on a 1.7 GHz to 2.7 GHz range to achieve an optimum performance, and are also easy to transport due to their small size. They are ideal for use in dense urban applications in 3G or LTE bands.
RFS will continue to develop its range of AllClear transparent antennas in 2015, covering several frequency ranges and use cases. For Additional information visit, Radio Frequency Systems.