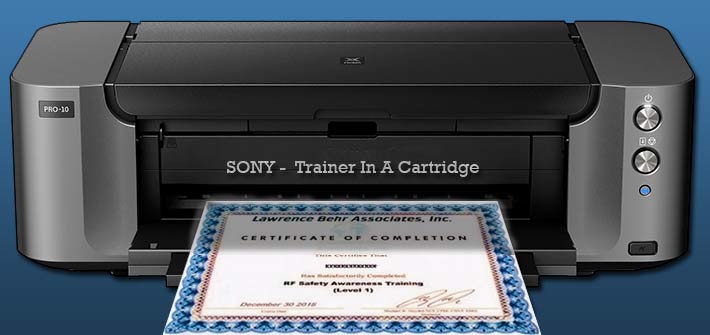 Counterfeit certificates have been a frequent headache for many of the industry's fall protection trainers for many years due to high resolution printers and a few tower technicians' Photoshop skills. In at least two climber fatalities, cards found in the deceased's wallets were not identified as being accurate by the issuer.
False radio frequency safety training certificates have also surfaced, according to CEO Lawrence Behr of Lawrence Behr Associates, who said that after a tower contractor asked his training arm, LBA University, to validate RF awareness training completion certificates submitted by several new hires, it was quickly determined that they were bogus, and the bearers were subsequently fired.
"Training thousands of workers each year, LBA University is very conscious of the importance of preserving the integrity of our training processes, and of our customer's potential liability from the use of fraudulent credentials," said Behr.
He said the certificates were counterfeits of a certificate issued by Lawrence Behr Associates, Inc. at a group training more than five years ago.
"They were hacked by adding a new trainee name and a 2015 date. The certificates have 'Lawrence Behr Associates, Inc.' on them, and they are stylistically different, bearing a different authorizing signature than any certificates ever issued by LBA University," said Behr
The nature of the bogus certificates suggests that more may be in circulation, according to Behr.
---
For all of your RF and other industry training needs, visit Wireless Estimator's Training Center.