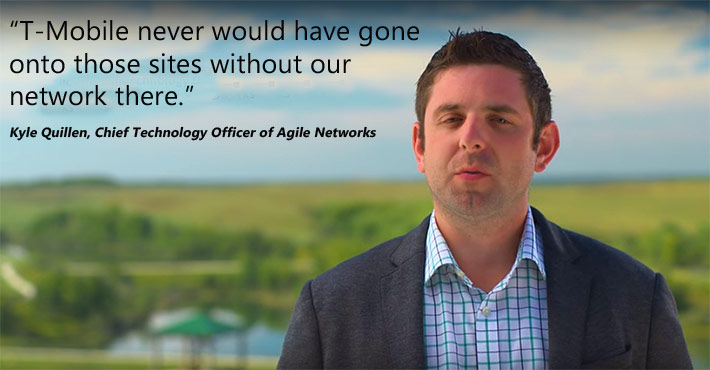 Hybrid fiber optic provider Agile Networks has a sweetheart deal with Ohio's state officials that will make all tower companies blush with envy.
The Department of Administrative Services authorized Agile to sublease space on up to 82 state-owned communication towers that form part of the state's Multi-Agency Radio Communications System.
And with just one tenant on them such as T-Mobile that is on a number of the structures, revenues to the state should be $1 million or more.
So, in TV-pitch parlance, what would you expect to pay the state for each tower site?  Ten thousand dollars a year, $20,000, $30,000 or more? Well folks, you can have those wonderful lease options for only zero dollars if you act immediately.
But wait! There's more! Sign the agreement today and the state will throw in free electric.
In an unbid agreement, the Canton-based company in 2012 took up Ohio on the offer.
However, officials said that was the price to be paid to comply with federal tax laws while also expanding internet connectivity to rural areas, particularly in southeastern Ohio due to fears of exceeding a little-known, 10 percent private-use limit that the IRS places on government property, such as the towers, built with proceeds from the sale of tax-exempt bonds, according to a Department of Administrative Services spokesman.
Kurt Kaufmann, capital finance director in the Office of Budget Management, says he knows of no other agreement like Agile's in which a contractor was allowed to sublease state property and keep the money in order to comply with the federal tax regulation, according to an investigatory article in the Columbus Dispatch that provides other questionable lease deals in the state.
In defense of the sublease agreement, Kyle Quillen, founder and chief technology officer of Agile Networks said, "T-Mobile never would have gone onto those sites without our network there. Part of the rationale is that without Agile investing the money … (the state towers) would have gone underused and not help facilitate connectivity in rural areas," according to reporter Randy Ludlow.