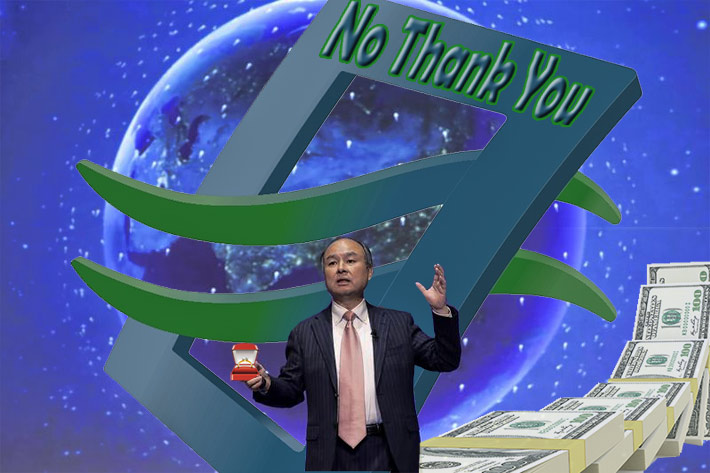 Cable giant Charter Communications said that it is not interested in acquiring Sprint following reports that Sprint's owner, SoftBank proposed a merger with Charter.
"We understand why a deal is attractive for SoftBank, but Charter has no interest in acquiring Sprint," Charter spokesman Alex Dudley said in a statement, although SoftBank reportedly proposed the merger that would combine Sprint and Charter to create a new entity that would be controlled by SoftBank.
"We have a very good MVNO relationship with Verizon and intend to launch wireless services to cable customers next year."
The proposed merger that would create a media and communications giant was published Friday in The Wall Street Journal.
Charter is the second biggest US cable company after Comcast, and Sprint is the fourth largest of the found nationwide wireless carriers.
Charter is planning to join the competitive wireless phone industry. The company has a mobile virtual network operator agreement Verizon Communications Inc., and a spokesman told The Wall Street Journal that Charter intends to launch wireless services to customers next year.
Charter is burdened with considerable debt following its acquisition last year of Time Warner Cable. In addition, an agreement between Sprint and Charter would have introduced other complications because of a pact between Charter and the nation's largest cable company, Comcast Corp.
Comcast and Charter agreed this spring not to engage in merger or acquisition talks with another wireless company for at least a year without each other's participation or go-ahead.
Telecom companies are progressively buying the rights to media and entertainment content, which they believe is the key to building new business models.
Although Sprint was snubbed by Charter, it is also still interested in merging with T-Mobile, according to news reports.
Sprint's active search for a partner is confusing its shareholders and weakening its position in negotiations with prospective partners. The company's shares closed at $7.98 today, down 3%.