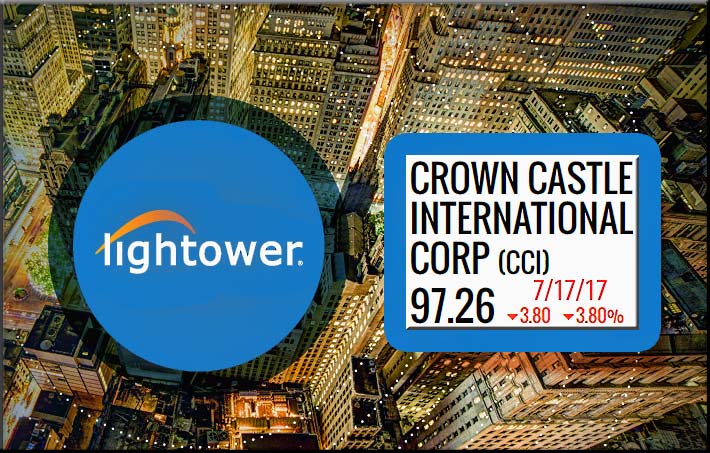 Crown Castle International Corp had reportedly made an offer to acquire Lightower Fiber Networks for more than $7 billion, including debt, according to Reuters.
Another company courting an acquisition of Lightower was Uniti Group Inc., Reuters said.
Formed by Berkshire Partners, Lightower's network extends over 33,000 route miles throughout the Northeast, Mid-Atlantic, and Midwest, providing dense connectivity to over 22,000 service locations including 275-plus data centers.
The company also has over 7,000 towers and small cells.
In 2012, Crown Castle invested $1 billion when it acquired distributed antenna systems provider NextG Networks, Inc., kick starting their fiber ownership with approximately 4,500 miles.
Three years later, Crown acquired Sunesys for approximately $1 billion.
The wholly owned subsidiary of Quanta Services, Inc. owned or has rights to nearly 10,000 miles of fiber in major metropolitan markets across the U.S. such as Los Angeles, Philadelphia, Chicago, Atlanta, Silicon Valley, and north New Jersey.
During the same week, Lightower acquired Fiber Networks for $1.9 billion, adding 12,000 route miles.
If a deal is struck, it could come as early as the end of this month, Reuters reported.
In 2007, National Grid Wireless changed its name to Lightower. It was then run by Doug Wiest, the company's CEO. Prior to serving in that position, Wiest served as American Tower's CEO.
Rob Shanahan has been the President & CEO of Lightower since 2008.
In mid afternoon trading, Crown's stock was down $3.80.