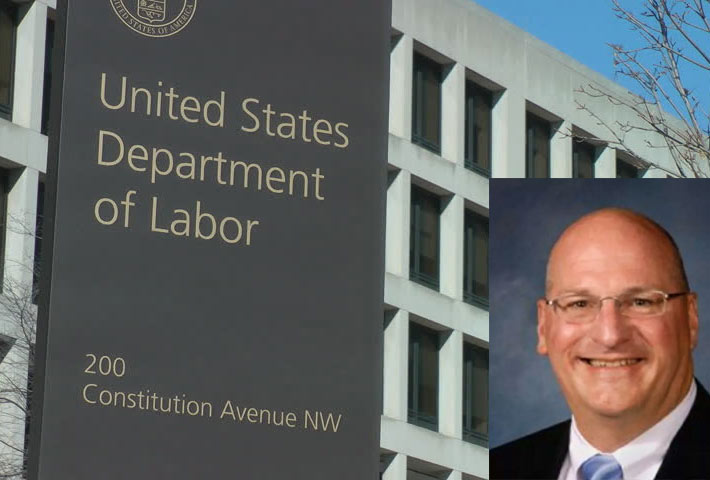 Scott A. Mugno, vice president for Safety, Sustainability and Vehicle Maintenance at FedEx Ground in Pittsburgh, Pa., has been nominated by President Trump to be assistant secretary of Labor for Occupational Safety and Health.
Whereas the former chief of OSHA, David Michaels, came from academia, Mugno comes from a safety-centric organization that has more than 100,000 fleet vehicles and more than 400,000 employees around the world with safety managers constantly improving methods to avoid injuries and accidents.
The National Association of Tower Erectors (NATE) today congratulated Mugno on his nomination.
"NATE congratulates Scott Mugno and encourages the U.S. Senate to quickly confirm his nomination to serve as the Assistant Secretary of Labor for OSHA," stated Executive Director Todd Schlekeway. "Mr. Mugno has a strong reputation as a leader in safety and health and possesses vast private sector and military experience that will serve him well in this leadership role," added Schlekeway.
Many industry trade groups also welcomed the appointment of Mugno.
"Scott is a very familiar face to ATA, having been a longtime and active member in our organization," said American Trucking Association President and CEO Chris Spear. "Throughout that whole time, he has been a strong and committed voice for safety and responsibility. He is an outstanding choice to lead OSHA and I look forward to working with him after his swift confirmation."
Mugno previously was managing director for FedEx Express Corporate Safety, Health and Fire Protection in Memphis, Tenn., and his responsibilities in both those positions have included developing, promoting, and facilitating the safety and health program and culture, according to the White House announcement.
It says Mugno twice received FedEx's highest honor, the FedEx Five Star Award, for his safety leadership at FedEx Express. Mugno is a graduate of Washburn University School of Law in Topeka, Kansas, and St. John's University.
OSHA chief David Michaels departed the federal agency on Jan. 10, as the longest-serving administrator in OSHA's history.
In an interview with Safety+Health magazine he offered advice to his successor.
"You have to be very imaginative and resourceful, to think about ways to look at problems differently, and to continue to be bold," he said.
"One of the things that I've been very proud of is using resources that are not traditional OSHA ones. When we saw the very high rate of deaths among cell tower climbers, we reached out to the FCC, and together we took the issue on, and I think that's had a big impact. [I would recommend] to look at those allies you could work with to try to get the word out and have a big impact because we can't do this ourselves."