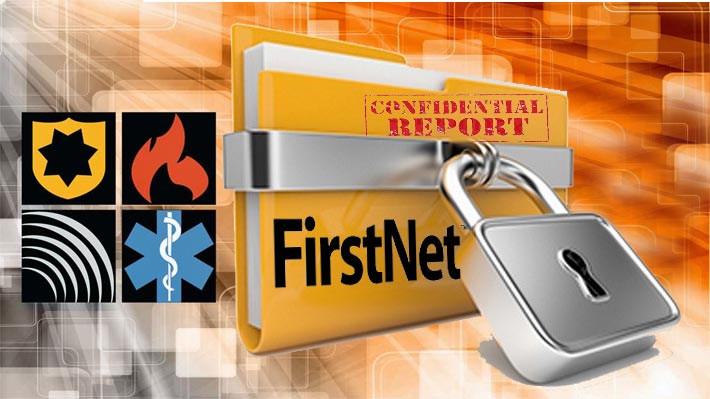 Vermont Governor Phil Scott's decision last month to award a 25-year contract to provide FirstNet's emergency responders network is overly secretive, according to critics who leaked documents last week of unredacted consultants' reports, and it has state officials and lawyers for AT&T scrambling to find the leaker and force them to return the documents, according to Vermont Digger.
The concerns as to whether AT&T's network had the ability to withstand a disaster was raised in tiny print in a table that was blacked out in the redacted version of the report available for public view.
However, VTDigger said it viewed the unredacted version with a magnifier, and it said there is no "documented disaster plan" or plan for escalating responses up the chain of command.
"Without a documented disaster plan and especially an escalation plan for outages, the state will be exposed to non-availability without authority to properly manage the vendor," the fine print in the report reads, according to the VTDigger article.
Critics of the FirstNet plan, including the Vermont Firefighters Association, say they doubt whether AT&T will deliver the network it is promising.
An attorney for AT&T informed state officials who may have received the report that "we have learned you are in possession of an unredacted report commissioned by the Vermont Agency of Digital Services … regarding FirstNet."
"Legally you should not be in possession of, or use, this information without permission from AT&T, which has not been granted."
He said there were trade secrets and proprietary information contained in the unredacted report.
"It is important that Vermont's first responders have the best service and access to an interoperable network that is expected to advance and adapt with new technology through the next 25 years," Gov. Scott said in a prepared statement when he announced Vermont's acceptance.
"Vermont faced the choice of building its own network or using the federal solution. After thoroughly considering the technological, financial and operational aspects of both options, I believe the federal plan will more quickly and sustainably provide our public-safety community with the network it needs to continue its valuable service to Vermont."
Missouri jumps on board with FirstNet
Missouri Governor. Eric Greitens today announced that he has accepted the nationwide public-safety broadband network deployment plan offered by FirstNet and AT&T on behalf of his state, making Missouri the 34th state to "opt-in" to the FirstNet network.
"Gov. Greitens' decision to opt-in to FirstNet is the right choice for our state and for our first responders," Missouri Director of Public Safety Charles "Drew" Juden, III, said in a prepared statement. "We are pleased to work with AT&T and FirstNet to ensure that the public-safety community gets to use and benefit from the latest technological innovations."