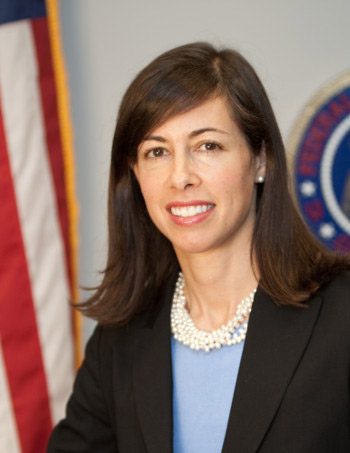 After her term expired and her reappointment was not confirmed by the Senate, FCC Commissioner Jessica Rosenworcel authored her farewell message on Dec. 30, 2016, stating that "No matter who you are or where you live in this country, you need access to modern communications to have a fair shot at 21st century success."
Rosenworcel may also have a fair shot at being successful for another five-year term after President Barack Obama nominated her for another term yesterday, one day after finishing her fist term and just weeks before Republican President-elect Donald Trump is sworn into office.
FCC Chairman Tom Wheeler, also a Democrat, welcomed the move, stating, "I applaud President Obama's reappointment of Jessica Rosenworcel to the FCC, and hope that Congress will act quickly to confirm her nomination."
Wheeler had offered to step down last month if the Senate agreed to reconfirm Rosenworcel.
Rosenworcel was one of a number of last-minute nominations sent to the Senate by the president with just days left on his watch.
Senate minority leader Chuck Schumer's office issued the following statement: ""He was pleased to see President Obama renominate her today, and hopes that her nomination can move forward quickly."
Unless the Senate confirms Rosenworcel before Trump takes office on Jan. 20, 2017, he would then be able to withdraw her nomination.
When he is President, Donald Trump will be limited by an FCC rule that prevents more than three members of one party being on the commission at the same time.
Or he could support her as the Commission's second Democrat when he nominates a third Republican to take Wheeler's place.