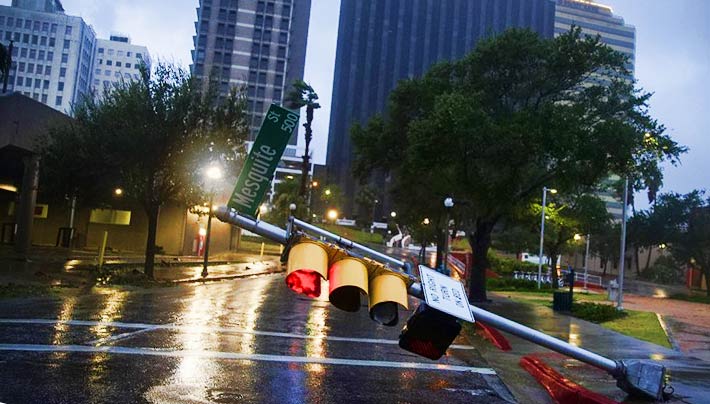 The wireless industry is working hard to maintain service for the millions of Americans across Texas and parts of Louisiana impacted by Hurricane Harvey, as data released by the Federal Communications Commission (FCC) showed that 95 percent of the thousands of cell sites across the region were up and running, although sites that are not operating are increasing.
The nation's major wireless carriers, AT&T, Verizon, T-Mobile and Sprint, are also offering free calls, text, data and credits for customers affected by Harvey. Additional information on these programs is available from the respective carriers.
"Thanks to wireless, millions of people in the path of Hurricane Harvey have been able to seek help and connect with family and loved ones in the face of this unprecedented event," said CTIA President and CEO Meredith Attwell Baker. "I'm proud of the planning and close collaboration of carriers to prepare for the storm and the ongoing work to both maintain and restore service."
Wireless companies readied backup generators, pre-positioned fuel and other critical equipment, and brought in emergency response teams ahead of Harvey making landfall on the Gulf Coast. These teams have been working around the clock to maintain and restore wireless service. With further flooding forecasted, wireless carriers are redoubling efforts to attend to generators and cell sites to preserve, and restore, service.
The most recent report issued by the FCC showed that 95 percent of cell sites in 55 counties in the "affected area" were up and working thanks to continuous improvements in cell site reliability.
Wireless network performance was maintained even as traffic and call volume, including to emergency centers, spiked. State agencies reported a seven fold increase in call volumes to 9-1-1 centers.
The wireless industry also plays a key altering function through the Wireless Emergency Alert (WEA) program. The National Weather Service and local alerting authorities have used WEA alerts to warn the public about flooding, tornados and local conditions. In addition, first responders and local officials have been using the Wireless Priority Service to communicate and coordinate response efforts.
As the response effort continues across a wide geographic area, the wireless industry is also helping with recovery fundraising through text messaging campaigns that use the short code program. Please support the American Red Cross Hurricane Harvey appeal by texting HARVEY to 90999. More information about the appeal can be found here: https://www.redcross.org/donate/hurricane-harvey