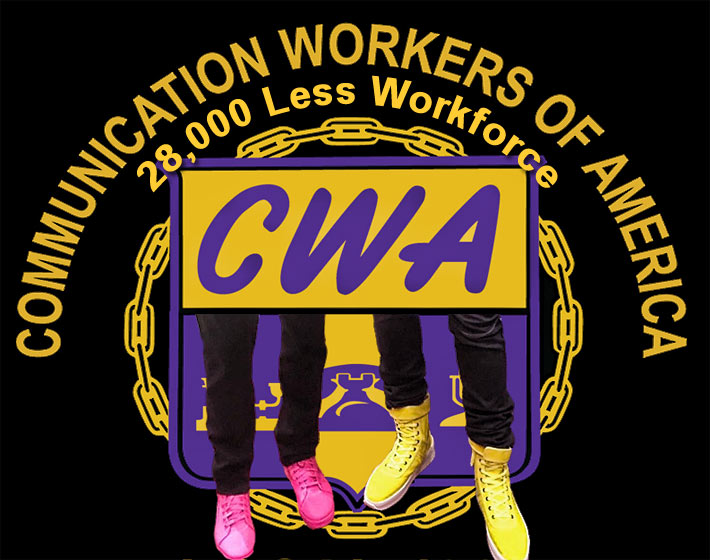 The Communications Workers of America (CWA) has submitted comments to the Federal Communications Commission (FCC) expressing opposition to the proposed merger between T-Mobile and Sprint as currently structured, citing that the merger will result in the loss of more than 28,000 jobs.
As the filing notes: "The Commission should not approve the merger without verifiable and enforceable commitments by the Applicants to ensure that the transaction does not cause a reduction in U.S. employment, that no employees of T-Mobile or Sprint will lose a job as a result of this transaction, that the Applicants will commit to return all overseas customer call center jobs to the U.S., that the Applicants commit to abide by all labor and employment laws, and to maintain neutrality in allowing their employees to form a union of their own choosing, free from any interference by the employer.:
According to CWA President Chris Shelton, "As currently structured, the proposed T-Mobile and Sprint merger is against the public interest. The merger would result in massive job losses totaling more than 28,000, while offering no countervailing benefits for the public. Unless the companies make a binding commitment not to eliminate jobs in their proposed merger, to stop violating federal labor laws, and to fully respect workers' rights, the FCC should not approve this merger."
The CWA said, contrary to unsubstantiated claims of merger-related job creation, leading Wall Street analysts predict that massive job cuts from the elimination of duplicative retail stores and headquarters functions at the New T-Mobile will contribute significantly to the billions of dollars in projected merger "synergies."
CWA said in their release that approximately 24,000 jobs would be eliminated as a result of overlapping retail store closures at both post-paid and pre-paid (e.g. Boost and MetroPCS) Sprint and T-Mobile locations.
Another approximately 4,500 jobs would be eliminated due to duplicative functions at corporate headquarters in Overland Park, Kan. and Bellevue, Wash.
A union press contact did not return a call to Wireless Estimator to identify how many of the headquarters personnel were managing or in the field supervising site builds.
It's been generally recognized by industry experts that the merger will affect wireless construction work once the two companies are integrated.
However, tower technicians and other field personnel are not represented by unions unless they work for a contracting firm that performs work in union-strong urban cities such as Chicago or New York