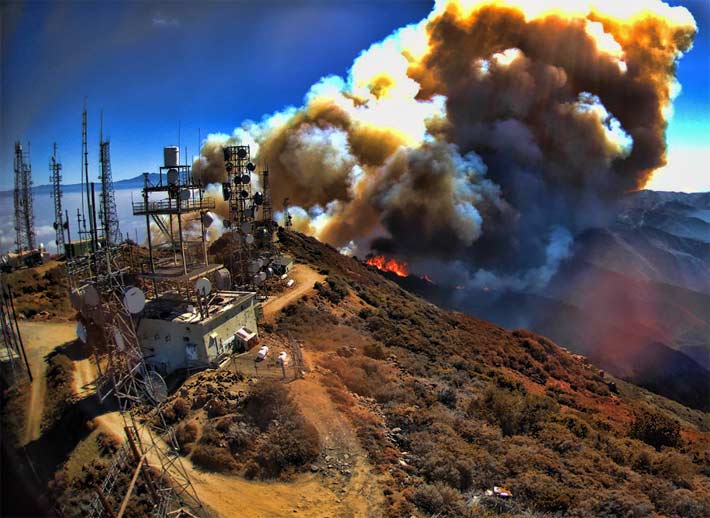 When the Holy Fire in the Santa Ana mountains in California was contained on Sunday, tower owners gave out a collective sigh of relief. However, yesterday morning the Cleveland National Forest reported new activity around 10 a.m. as flames were heading towards Santiago Peak, home to approximately 20 communication towers.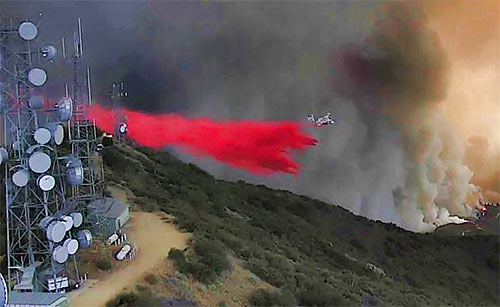 However, crews battled the unexpected flareup using air tankers and hundreds of firefighters, and by late afternoon the structures appeared to be out of harm's way.
Santiago Peak, the highest peak in Orange County has towers owned by Crown Castle and American Tower – which has three sites, according to FCC records – and law enforcement agencies, public broadcast television and commercial radio and television stations.
Started by an arsonist, the Holy Fire began Aug. 6 and burned 12 homes in Orange County and six in Riverside County. So far, it has burned nearly 23,000 acres.
Yesterday's flareup consumed another 50 acres.