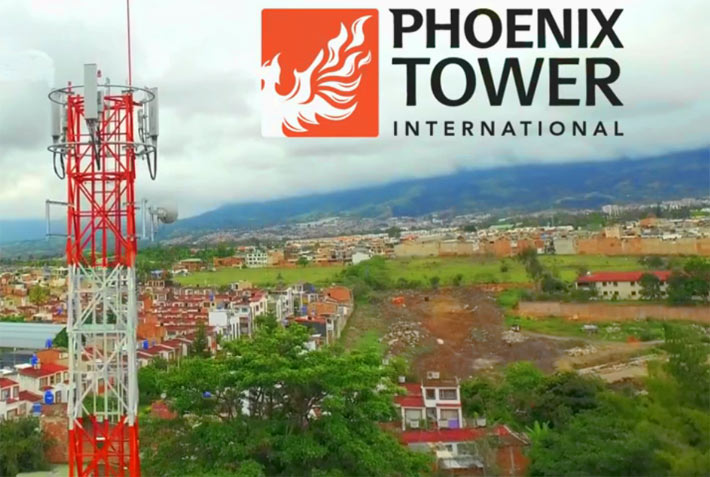 Phoenix Tower International (PTI) of Boca Raton, Fla. via its subsidiary Phoenix Tower FWI, S.A.S. announced today that it has closed its transaction with Digicel Antilles Francaises Guyane (Digicel) to acquire the ownership or management rights relating to 215 wireless communication tower sites from Digicel.  This latest transaction solidifies PTI's position as the premier tower company in the Caribbean. Terms of the transaction remain confidential between the parties.
"PTI is enthused to continue to work closely with Digicel and was uniquely positioned to execute this transaction given our existing presence in the Dominican Republic and Puerto Rico.  The French West Indies exhibit the hallmarks of a healthy wireless infrastructure market with multiple wireless operators that have significant network capex needs and a stable regulatory environment," stated Dagan Kasavana, Chief Executive Officer of Phoenix Tower International.
He added, "PTI looks forward to continuing to work with Digicel and the other operators on their network buildouts across the Caribbean where PTI is uniquely suited to make investments over the coming years.  Because of our flexible investment strategy and strong operating platform, we are able to effectively partner with multinational wireless operators in a way that is truly unique.  This transaction further exemplifies PTI's commitment to help our customers achieve their goals."
Commenting on the transaction, Digicel Group CEO, Colm Delves, said, "We're very pleased to be partnering with PTI on this transaction in the French West Indies, having previously done so in El Salvador.  We look forward to continue building on the strong partnership already established between Digicel and PTI."
Scotiabank acted as the Administrative Agent and ING acted as the Bookrunner on the acquisition financing.  Choate Hall & Stewart LLP and Dentons Europe acted as legal advisors to PTI. Orrick and Mayer Brown acted as legal advisors to Digicel.
PTI owns and operates over 2,100 towers and other wireless infrastructure and related sites throughout Costa Rica, Panama, El Salvador, the Dominican Republic, French West Indies, Colombia, Peru and the United States including Puerto Rico.