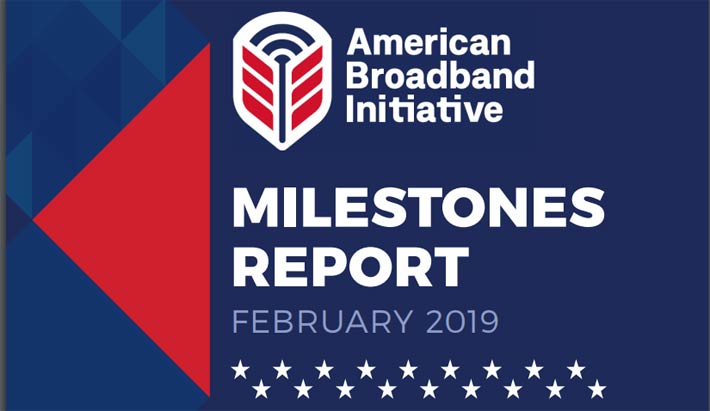 Expanding America's broadband connectivity is critical to the nation's economy, and a top priority for President Trump and the Department of Commerce. Yesterday, the National Telecommunications and Information Administration (NTIA) joined with their partners in government to announce the publication of the American Broadband Initiative (ABI), a comprehensive effort to stimulate increased private sector investment in broadband.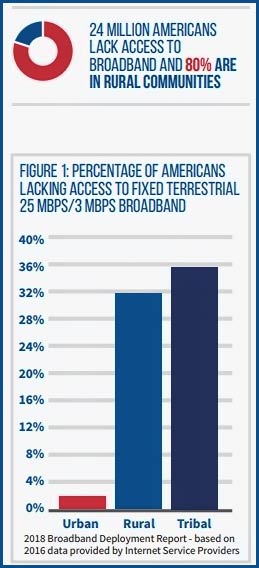 "NTIA is proud to share leadership of the ABI, in partnership with the U.S. Department of Agriculture (USDA), and the White House Offices of American Innovation, Management and Budget, Science and Technology Policy, and the National Economic Council," said David Redl, Assistant Secretary for Communications and Information and NTIA Administrator.
In the report, over 20 federal agencies set out strategies for streamlining federal permitting, leveraging federal assets, and maximizing the effectiveness of federal funding for broadband.
"We congratulate the Department of Interior on the launch of the new Joint Overview Established Location Map, which pulls data related to federal lands and assets from multiple agencies into a single map. This map will help the broadband industry more easily identify the location of available assets. It is an important first step in one of the Initiative's core priorities: making it easier for the private sector to leverage federal assets to promote investment," Redl said in a statement.
NTIA also has begun work on a map to update nationwide broadband availability data, initially partnering with eight states – California, Maine, Massachusetts, Minnesota, North Carolina, Tennessee, Utah, and West Virginia – to give policymakers a deeper understanding of which parts of the country lack broadband access.
Their mapping work complements a number of significant contributions they are providing to the ABI effort. In early 2019, they will update the BroadbandUSA website to provide a one-stop shop for federal permitting information. They will also update and expand the federal funding information provided on the site. And their new mapping tool will make it easier to ensure that federal funding is directed to the areas of greatest need.