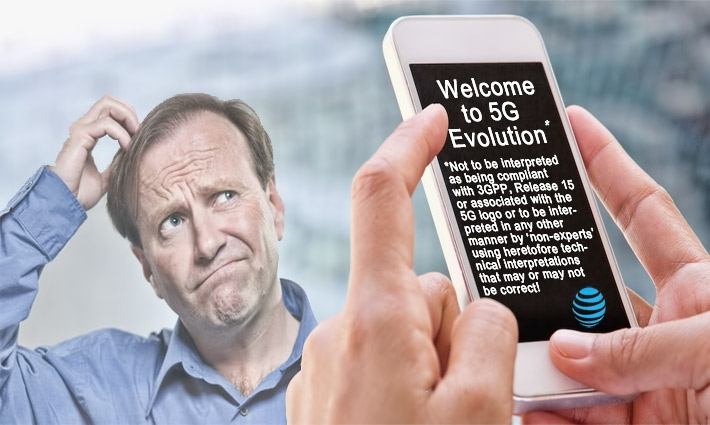 AT&T has asked a New York federal court to dismiss a false advertising lawsuit filed by Sprint on Feb. 7, 2019 that alleges AT&T is deceptively marketing its upgraded 4G service as "5G Evolution," arguing that Sprint can't prove that their 5G Evolution ads make an express claim and "by attaching 'Evolution' to the term '5G' the ads invoke the commonly understood meaning of 'a process of change in a certain direction'."
AT&T points out that on its website, "5G Evolution" and "5G" are treated as distinct concepts, each with their own meaning. On a webpage, AT&T describes 5G Evolution as the "first step on the road to 5G," and "improvements" that are "already enabling faster speeds on [AT&T's] existing LTE network."
AT&T said that in Sprint's amended complaint filed March 8, 2019, it does not allege that AT&T makes any "explicit misrepresentation regarding the 5G Evolution network's compliance with an industry standard.," and there is no mention of standards, 3GPP or Release 15.
Sprint's amended complaint cites a survey commissioned by Sprint and alleges that the survey shows that the 5G Evolution Ads convey the message that AT&T offers a 5G network.
AT&T said, "Putting aside this survey's lack of reliability for the purposes of this motion, what the survey in fact shows is that the 5G claim is, at best, ambiguous. Even accepting Sprint's allegations about its survey results as true, only 54% of consumers believed that AT&T's '5GE' network is the same as or better than a 5G network."
They note that a review of the report of Sprint's survey expert shows that the number of consumers who understood the ads to convey a "5G" claim is even lower.
"Fifty percent of the respondents answered that the tested 5G Evolution advertisement communicated something about the generation or level of network AT&T is offering. Of those, only 23% interpreted the 5G Evolution Ads as communicating something about 5G. Thus, the vast majority of survey respondents (over 70% of the respondents who answered) interpreted the 5G Evolution Ads as conveying a message other than the one on which Sprint bases its claims," AT&T said in its motion.
AT&T said Sprint's complaint contains no allegations that consumers have ever heard of 3GPP Release 15, expect that 5G refers to Release 15, or consider these specifications when making purchase decisions.
"Furthermore, even if  '5G' were seen to refer to specific technical specifications, there are no well-pled factual allegations that wireless consumers are concerned about technical specifications or the underlying technology on which their wireless networks operate.
AT&T alleges that Sprint does not even attempt to argue that consumers understand the 3GPP specifications as they are impossible to understand or able to be interpreted by "non-experts".
Sprint has until April 15 to answer AT&T's motion.