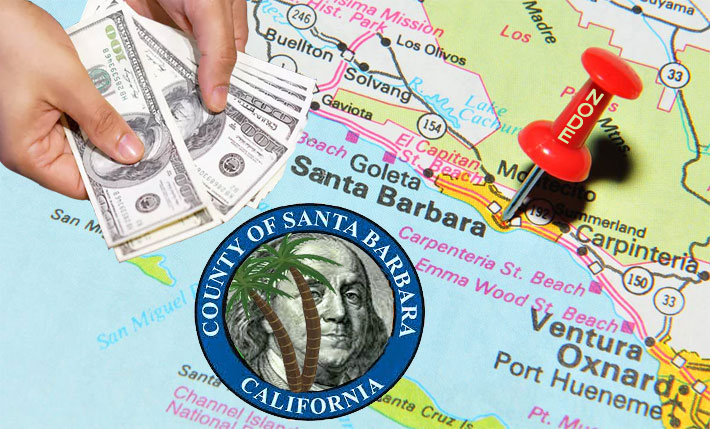 Crown Castle Fiber LLC, in a U.S. District Court of Western California filing, is requesting that the court restrict Santa Barbara County, California from charging unlawful, unreasonable and excessive fees in order to deploy wireless infrastructure within the county's rights-of-way.
Crown said the county is putting it  in the untenable position of having to pay fees in excess of what the FCC has recognized as reasonable.
To make matters worse, Crown said in its filing, "the county recently increased the fees it intends to charge for the conditional use permit it requires for the installation of such equipment."
Crown is insisting that the county adhere to the FCC's fee structure of $500 for non-recurring fees, including a single upfront application that includes up to five Small Wireless Facilities (SWF), with an additional $100 for each SWF beyond five, or $1,000 for non-recurring fees for a new pole and $270 per SWF per year for all recurring fees, including any possible ROW access fee or fee for attachment to municipally-owned structures in the ROW.
On May 31, 2019, Crown alleges, its contractor submitted to the county an application for a SWF to be installed in the county ROW. The node application was for installation on an existing structure, therefore providing for a 60-day Shot Clock review given that it was a collocation application.
Crown said the contractor submitted the county a check for $1,000 for county fees for the application which the county accepted.
On June 5, 2019, a county staff person informed the contractor that the county was refusing to process the node application without a $11,173.32 application fee.
Crown also notes that effective July 1, 2019, the county increased the fees that would likely cost between $13,925 and $16,860.
Crown said in its August 29, 2019 filing that the new fees required the company to put on hold the submission of additional six-node applications due to the exorbitant application fees that they state violate state and federal laws.