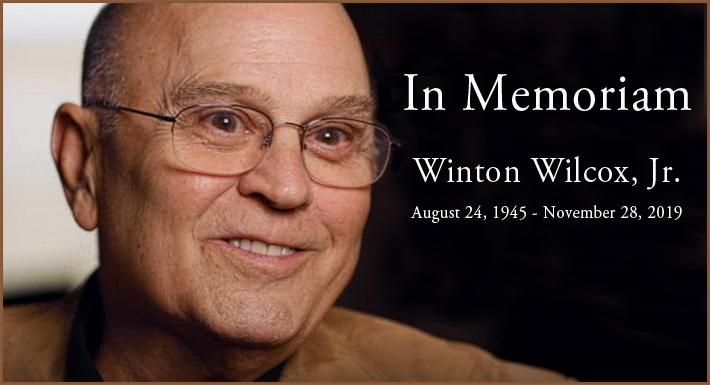 Simply said, what Guglielmo Marconi did for radio, Winton (Dub) Wilcox Jr. achieved for climber safety as he took a cottage industry with loosely knit safety practices to a heightened professional awareness to save tower techs' lives through his advocacy and establishment in 1995 of one of the first schools to teach tower climbing safety – ComTrain.
He passed away Thanksgiving morning at age 74, but his life-long friendships, kindness, and dedication to climber safety will live for years to come. His efforts have saved many workers' lives, especially for 'old school' workers who shed their tattered makeshift belts and embraced climber protection standards and PPE. For that, the industry is deeply indebted to Dub.
His school was a phenomenal success. Training classes were contracted across the United States as well as Egypt, Kuwait, Saipan, Mexico, Puerto Rico, Guam, and El Salvador. Winton was an accomplished author, writing over six training manuals on tower climbing safety and rescue as well as tower construction, a number of them translated into Spanish to accommodate a growing and diverse workforce.
Until he sold ComTrain and semi-retired in 2012, he was the media go-to professional oftentimes elevating conversations regarding new standards and other safety initiatives.
Winton was a voracious reader and was known for his charming quick-witted comments.
Before founding ComTrain, Winton established a tower construction and maintenance company and was fully aware of the problems and safety issues oftentimes found in the field.
He attended the Carolina School of Broadcasting and received his Bachelor's Degree in business management, marketing and math from the University of Nevada.
Winton joined the United States Air Force where he served as a Laboratory Technician until his honorable discharge in 1972.
He has long been an aficionado of steam engine trains and became certified as an engineer, able to drive powerful steam engines. Winton was an avid historian and spent the last three years authoring a historical western novel. Sadly, he was not able to finish his writing. It may get published, without a conclusion.
He is survived by his wife, Thea (Mitchell) Wilcox. He is the father of Steven Wilcox (Audri-Alice) and Jake Wilcox as well as William Dietrich (Jaime) and Shellee Jones. Dub is the proud grandfather of Jeremy Collins (Christin Collins), Adam Jones (Faith David), Karley Jones, Jacob Dietrich (Olivia Fellers), Ryan Dietrich, as well as baby James Wilcox.
Winton was born in Independence, MO in 1945 to Dr. Winton Winfred Wilcox, Sr and LaPreal (Adams) Wilcox. He has three loved siblings: Sisters, Juanita Lyons, Joy St John (nee Kimi Sue Wilcox), and brother Clifford Wilcox (Cary Foote).
The family will be holding a Celebration of Life to honor him at his Tennessee mountain home in late April of 2020.