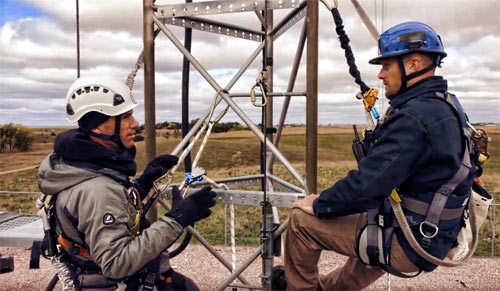 A central feature of the video includes an interview with a wireless technician who describes his personal experiences and tips when it comes to inspecting, navigating and utilizing safety climb systems in order to remain safe when working at elevation on a communication tower.

"Safety climb systems are paramount to 100% fall protection and keeping tower technicians safe while working at heights," said James Tims, a Tower Crew Leader from CMS Wireless, LLC in North Little Rock, Arkansas. "This #ClimberConnection video provides a great overview of safety climbs and I would encourage industry technicians, contractors and tower owners to use this video as part of their respective training and education programs," added Tims.

The National Association of Tower Erectors has released a video entitled "Safety Climbs" designed to highlight the important elements of properly inspecting and utilizing safety climb systems that are installed on communication towers. The video was the latest to debut in Volume 4 of the Association's popular #ClimberConnection campaign.