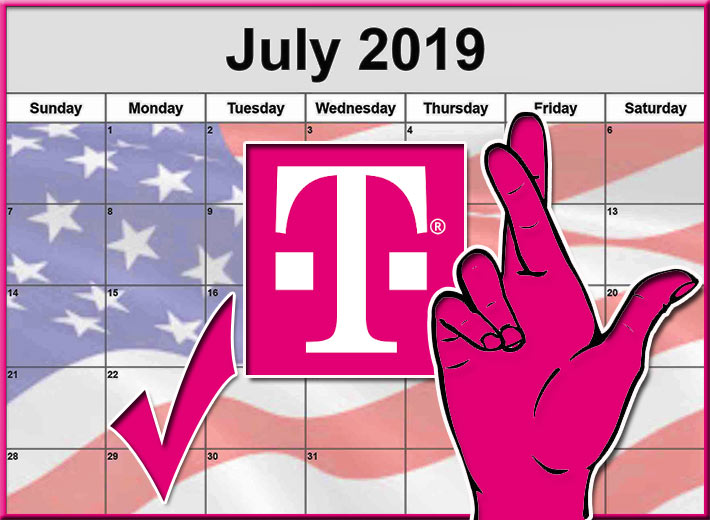 According to an SEC filing, T-Mobile and Sprint have  extended the deadline for completing their merger to July 29 as they continue to seek the regulatory approvals they need to complete a deal.
The previous deadline had been Monday. The No. 3 and No. 4 wireless carriers announced their proposed merger on April 29, 2018.
The Department of Justice's antitrust division has been exploring whether the deal would result in a major threat to competition.
Earlier this month, DOJ staff members reportedly told Sprint and T-Mobile that their planned merger is unlikely to be approved as it is currently structured.
Earlier this month, Department of Justice antitrust staffers told T-Mobile and Sprint that their planned merger is unlikely to be approved as currently structured, casting doubt on the fate of the $26 billion deal, according to the Wall Street Journal.
In a heavily redacted filing to the FCC, Sprint said it badly needed the merger to remain competitive.
"Sprint is in a very difficult situation that is only getting worse. Sprint's network lacks the coverage and consistency that customers demand. Sprint's lack of low band spectrum is at the root of these network problems, and that problem cannot be fixed because there is no low band spectrum available that Sprint could buy. As a result, Sprint is losing customers—which then reduces revenues and cash flow—further limiting its ability to invest in its network and service its debt. Simply put, Sprint is not on a sustainable competitive path," Sprint said.
Sprint noted that some of their executives have said that Sprint's challenges were difficult and growing.
One said, "I'm not sure I can [say 'we are really good and going to take it to great.'] I don't agree we are really good. We are actually bad." Others felt that some at the Company were "in denial" about some of Sprint's challenges.