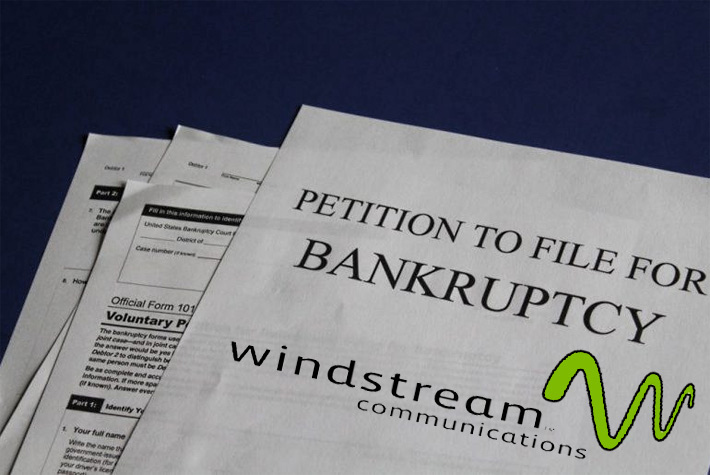 UPDATE: February 28, 2019 – Uniti Group Inc. was expected to release its fourth quarter and year end 2018 results after the close of trading today, but announced that it is postponing them to no later than March 18, 2019 so that it can continue to assess the impact of the bankruptcy petition by Windstream Holdings, Inc.
---
February 27, 2019 — Uniti Group Inc. commented today on the commencement of voluntary reorganization proceedings under Chapter 11 of the U.S. Bankruptcy Code by Windstream Holdings, Inc.
Windstream is Uniti's largest customer and tenant under a master lease agreement.
In a press release issued February 25, 2019, Windstream indicated it has secured $1 billion of debtor-in-possession financing, expects to continue operating in the normal course of business, and intends to pay vendors in full for all goods received and services provided to Windstream after the filing date.
Uniti is not listed as being one of Windstream's top 50 creditors.
The top two creditors are U.S. Bank National Association at $10.6 billion and AT&T at $49.6 million. The two lowest creditors in the filing are CommScope Technologies at $1.4 million and Cox Communications, $1.4 million.
Windstream's top 50 creditors are available here.
On February 15 following news that the U.S. District Court of the Southern District of New York ruled in favor or Aurelius, a hedge fund that owns a majority of Windstream's senior notes, regarding whether or not Windstream, in spinning off Uniti and leasing back assets from it for $650 million a year, breached their indenture.
The court awarded Auerelius $310 million.
Kenny Gunderman, President and Chief Executive Officer of Uniti, commented, "We continue to closely monitor Windstream's situation, and believe it will successfully navigate through the reorganization process.  We were pleased to see Windstream state its intent to continue operations in the ordinary course and pay in full its service providers.  We are also encouraged by the Federal Communications Commission's ("FCC") recent statement regarding the importance of Windstream's continued service to its customers, and the FCC's focus on the importance that federal funds provided to Windstream are put to their appropriate use.
Windstream had 1,015,000 residential Internet customers as of September 30, 2018. The Federal Communications Commission issued a statement on the company's bankruptcy, saying it's "pleased that Windstream has made clear that its reorganization in bankruptcy will not disrupt service to any consumers."
Windstream launched a website — Windstream Restructuring — for creditors and customers to track its restructuring process and progress.