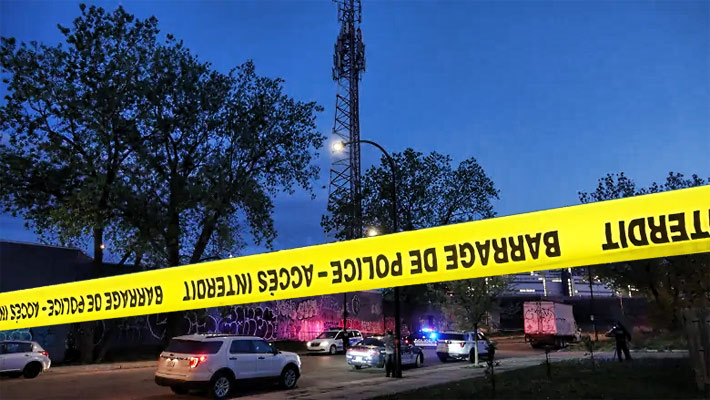 Another Quebec cell tower was the target of an arsonist on Monday.
Firefighters were called to the scene on Carillon Street near Notre-Dame, in Montreal's Sud-Ouest borough, at around 3:45 a.m., authorities said.
The fire was brought under control, but firefighters found traces of an accelerant on the cell site compound and the investigation was transferred to the arson squad of the Montreal police.
Although there were no injuries, there was considerable damage to the tower.
The tower is owned by Telus Communications Inc., who said they are working with law enforcement officials in investigating the fire.
Earlier this month, a Quebec couple in their twenties, a model and a novice rapper, were arrested in Sainte-Adèle, a town about 50 miles outside of Montreal for allegedly setting fire to seven cell sites in Canada, many of them also belonging to Telus.
Conspiracy narratives around 5G and COVID-19 have been shared hundreds of thousands of times on social media, leading to attacks on cell towers