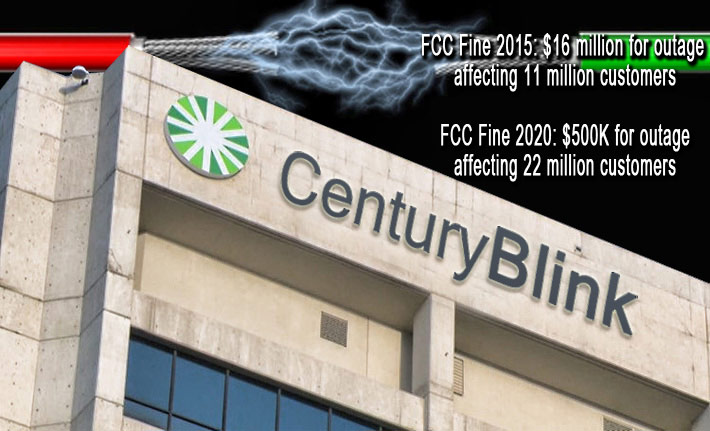 The FCC's Enforcement Bureau has fined CenturyLink Inc. a half-million dollars for their December 27-28, 2018 multi-state outage caused by one of the company's transport networks which, affected delivery of some 911 calls.
In August, 2019, the bureau in cooperation with the Public Safety and Homeland Security Bureau released a scathing report detailing the cause and impact of the nationwide network outage that occurred, along with recommendations to help prevent similar outages from occurring in the future.
Its tone indicated that CenturyLink's fine announced on Monday could possibly be off the charts since the 2018 incident affected 22 million customers and CenturyLink was fined $16 million in 2015 for an outage due to a software error that affected 11 million customers as well as 911 calls in 2014.
The bureau did not identify how it calculated the fine, but said in the order, available here, that the consent decree and CenturyLink's agreement to pay a $500,000 settlement resolves its investigation into the network failure.