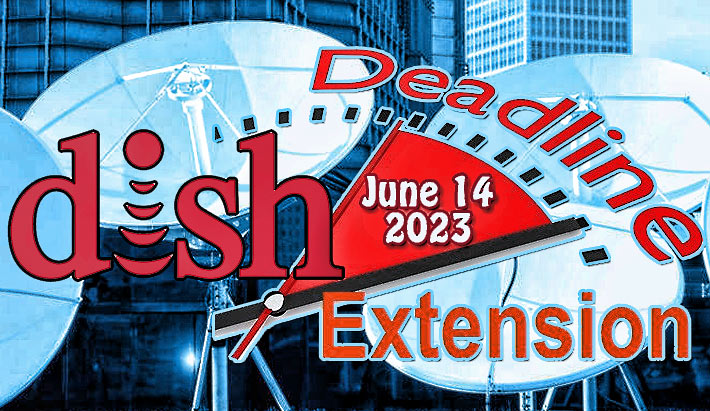 The FCC's Wireless Telecommunications Bureau (WTB) officially gave the green light to Dish Network to reset the clock to June 14, 2023 to meet build-out requirements for its AWS and lower 700 MHz spectrum holdings.
The WTB has also changed the license terms so that Dish has waived its rights to use their licenses under the Commission's flexible-use policies.
Each license is expressly conditioned on Dish building, deploying, and offering 5G broadband service. This condition does not preclude DISH from providing IoT as a service in addition to the 5G Broadband Service, but DISH is precluded from relying on IoT (or any other non-5G broadband service) operations to satisfy its buildout requirements and commitments, the WTB identified in its order released Friday.
The FCC had previously put a March  2020 deadline for the 700 MHz spectrum built-out on hold, because so much of Dish's business was riding on the closing of the Sprint/T-Mobile US deal, which did not happen until April 1.
For each of Dish's spectrum licenses, Dish has until June 2023 to provide 5G service covering at least 70% of the population in each license area for the AWS-4 and E block licenses, and at least 75% of the population in the AWS-H block license areas.
However, if Dish builds out 5G coverage in those bands that reaches at least 50% of the entire U.S. population by that June 2023, then it can have another two years, until June 14, 2025, to get to the 70% or 75% mark in each of the specific license areas.
In July, Dish announced it completed its $1.4 billion acquisition of Boost Mobile. With this purchase, Dish officially entered the retail wireless market, serving more than nine million customers.
"This marks an important milestone in DISH's evolution as a connectivity company. It positions us well as we continue to build out the first virtualized, standalone 5G network in America," Dish said in a statement.