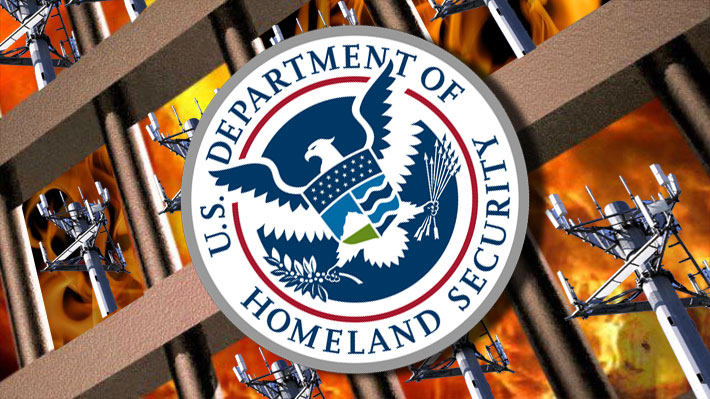 The nation's telecommunications companies are being warned by the Department of Homeland Security (DHS) that extremists, fueled by a conspiracy theory linking 5G cellular networks and the coronavirus, may escalate attacks against employees and infrastructure.
"We assess conspiracy theories linking the spread of COVID-19 to the expansion of the 5G cellular network are inciting attacks against the communications infrastructure globally and that these threats probably will increase as the disease continues to spread, including calls for violence against telecommunications workers," the U.S. Department of Homeland Security reported Wednesday in an intelligence report obtained by ABC News.
"Violent extremists have drawn from misinformation campaigns online that claim wireless infrastructure is deleterious to human health and helps spread COVID-19, resulting in a global effort by like-minded individuals to share operational guidance and justification for conducting attacks against 5G infrastructure, some of which have already prompted arson and physical attacks against cell towers in several US states," the report noted.
"Since December 2019, unidentified actors conducted at least five arson incidents targeting cell towers in Memphis, Tenn., that resulted in more than $100,000 in damages," the DHS said. Four of those structures, as reported by Wireless Estimator, were structures owned by Crown Castle.
The DHS also noted that in April, arsonists set fire to a cell tower in Portland, Ore., damaging components at the base of the structure.
A rash of cell tower fires in Quebec, Canada have ended for the time being following the arrest of two individuals on May 7. Authorities believe they might have been responsible for seven structures that were torched near Montreal.
Cell tower fires are still being set by vandals around the world.
Police were called to two fires at towers in Auckland, New Zealand on Saturday night, and an investigation is under way after a suspicious fire near a cell phone tower in Wellington.
In recent weeks, 17 transmitters have been damaged in New Zealand.
Reprieve from new 5G towers asked
Although Farragut, a 16 square-mile town, a suburb of Knoxville, didn't identify cancer or the coronavirus as providing the impetus, officials asked the FCC last week in an unbinding resolution to "halt" further 5G installations until more research can be done into the impact of 5G spectrum that is being utilized.