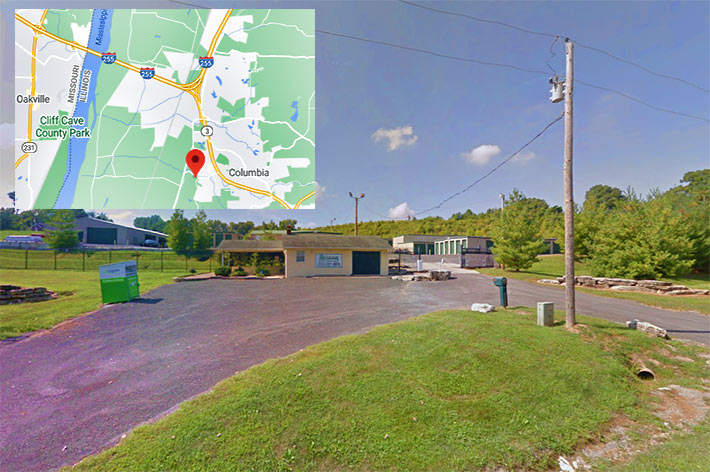 AT&T filed a complaint in the Southern District of Illinois against the Monroe County, Illinois' Board of Zoning Appeals and Board of Commissioners for their alleged "unlawful denial of a wireless communications facility siting request" in violation of the Telecommunications Act of 1996, as well as state and local laws.
The carrier claims that the Act "preempts State and local decisions that 'prohibit or have the effect of prohibiting the provision of personal wireless services,' and requires that State and local decisions denying requests to place personal wireless service facilities, such as cell towers, be supported by substantial evidence contained in a written record."
AT&T said that the Monroe County Board of Commissions violated the Act when it denied its application for permission to construct an approximately 155-foot wireless communication monopole and related equipment at a site within a fenced- in, leased portion of a parcel of land located at 1332 Valmeyer Road outside the corporate limits of  Columbia.
AT&T alleges that the Board of Commissioners based the decision on the Board of Zoning Appeals' ruling, which according to the AT&T, had an erroneous interpretation of County ordinances that contradicted those ordinances as properly interpreted, as well as state and federal law.
AT&T cited an Illinois Counties Code provision that states: "A facility may be located on the same zoning lot as one or more other structures or uses without violating any ordinance or regulation that prohibits or limits multiple structures, buildings, or uses on a zoning lot."
However, Monroe County's zoning code states, "No public office, or principal repair or storage facilities shall be maintained in connection with the site," and the application was denied.
AT&T believes the decision was founded on the erroneous belief that the zoning ordinance prohibits installation of a communications tower on any parcel of land whereupon a "public office, or principal repair or storage facility" is located. The Valmeyer parcel has a storage business.
They said in the complaint that "Prohibiting installation of communications towers on sites with 'public offices' and 'storage facilities' would effectively restrict telecommunications carriers from pursuing tower installations at countless non-residentially zoned lots that contain such offices or facilities."
AT&T is asking the court to permit expedited review of the matter, declaratory judgment, an order requiring Monroe County to approve AT&T's application and to allow AT&T to install its proposed facility at the Valmeyer site.