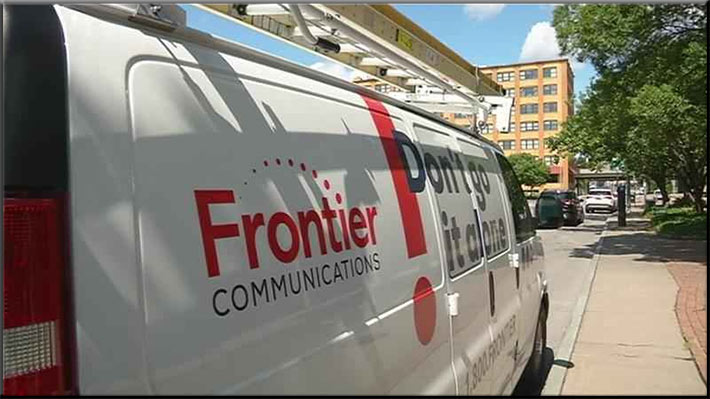 In Frontier Communications' Chapter 11 bankruptcy filing late Tuesday, the company said it expects to continue providing "quality service to its customers without interruption and work with its business partners as usual throughout the court supervised process."
The company offers internet services in 29 states and is expected to complete the sale to Northwest Fiber by the end of this month for $1.4 billion for its operations in Washington, Oregon, Idaho and Montana.
The company, with roughly $17.5 billion in debt has approximately 2.6 million Internet subscribers with 1.4 million receiving services on DSL and 1.2 million on fiber.
In a statement, Frontier stated it would continue service uninterrupted to its 4.1 million customers that subscribe to its telephone, broadband and TV services.
Goldman Sachs Group has arranged $460 million in "debtor-in-possession" financing for Frontier to continue operating during the bankruptcy process.
In its financial restructuring plan announcement, Frontier said they were attempting to reduce their debt by over $10 billion.
Frontier's 50 largest creditors with unsecured claims are primarily noteholders, with the largest trade vendor being PeopleScout MSP, a staffing software company which is owed $5.3 million. AT&T is listed as being owed $2.6 million.
Underground utility service locator company USIC is owed $2.1 million with suppliers Anixter and Nokia of America Corporation at $1.8 million and $1.5 million.
Arris Solutions Inc. is owed $819,000. The company was acquired by CommScope in 2018.
JH Sulenfuss, Inc., a Tampa, Florida general contractor is due $781,000.
Litigants in a class-action wage lawsuit in California are identified as being owed $4.7 million as a result of a settlement.
In response to the Frontier announcement, FCC Wireline Competition Bureau Chief Kris Monteith said, "Staying connected to reliable telephone and Internet services is essential in today's America— perhaps never more so than during this unprecedented time as we confront the coronavirus pandemic. As such, I am pleased that Frontier has made clear that consumers will remain connected despite Frontier's filing of a bankruptcy reorganization plan."
"As the company undertakes this process, we expect it to comply with all Commission regulatory obligations. We will be vigilant in ensuring both that Frontier's customers stay connected to vital 911, voice, and broadband services and that Frontier continues to put the federal funds it receives through the Connect America Fund and other universal service programs to work for the American people," Monteith said in a statement.