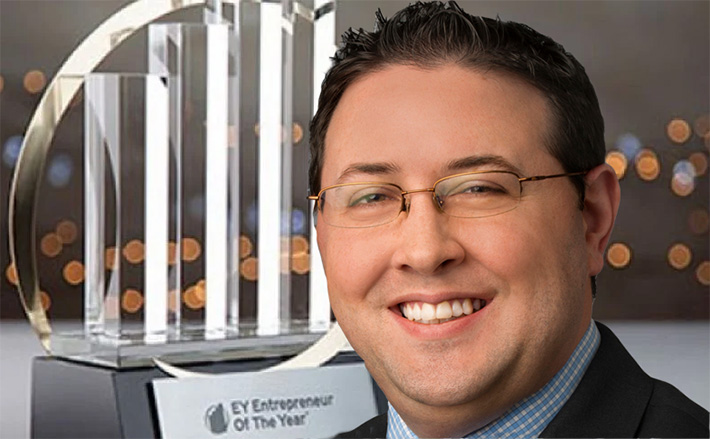 Ernst & Young LLP (EY) has announced that Dagan T. Kasavana, Chief Executive Officer and Founder of Phoenix Tower International was named an Entrepreneur Of The Year® 2020 Florida Award winner.
The Entrepreneur Of The Year Awards program is one of the preeminent competitive awards for entrepreneurs and leaders of high-growth companies. The award recognizes those entrepreneurial leaders who are excelling in overcoming adversity; financial performance; societal impact and commitment to building a values-based company; innovation; and talent management.
Kasavana was selected by an independent judging panel. The award was announced through the program's first-ever virtual awards gala, hosted by Deborah Norville, anchor of Inside Edition, on October 8, 2020.
Founded in 2013, Phoenix Tower International (PTI) is the fastest growing global wireless communications infrastructure provider in the world.  PTI owns and operates in excess of 9,000 towers, 986 km of fiber, and over 80,000 other wireless infrastructure and related sites throughout the United States, Latin America, the Caribbean and Europe.
PTI's investors include funds managed by Blackstone and John Hancock.
PTI's teams in more than 15 countries are devoted to helping their wireless infrastructure partners — customers, sellers, landlords, and communities — achieve their goals. Focused on the principles of unwavering hard work and integrity, team PTI demonstrates this mission every day through the fair and collaborative manner in which they deal with our business partners and the dedicated operation of the wireless infrastructure sites they own and operate.
"I am honored to be recognized by EY with this incredible distinction, which truly belongs to each one of our team members who work tirelessly to drive PTI to new levels of success!  Thanks to them, PTI is unstoppable!"
Since 1986, EY US has honored entrepreneurs whose ingenuity, spirit of innovation and tenacity have driven their companies' success, transformed their industries and made a positive impact on their communities.
Kasavana will go on to become a lifetime member of the esteemed multi-industry community of award winners, with exclusive, ongoing access to the experience, insight and wisdom of fellow alumni and other ecosystem members in over 60 countries — all supported by vast EY resources.
As a Florida award winner, Kasavana, is now eligible for consideration for the Entrepreneur Of The Year 2020 National Awards. Award winners, as well as the Entrepreneur Of The Year National Overall Award winner, will be announced Thursday, November 19.