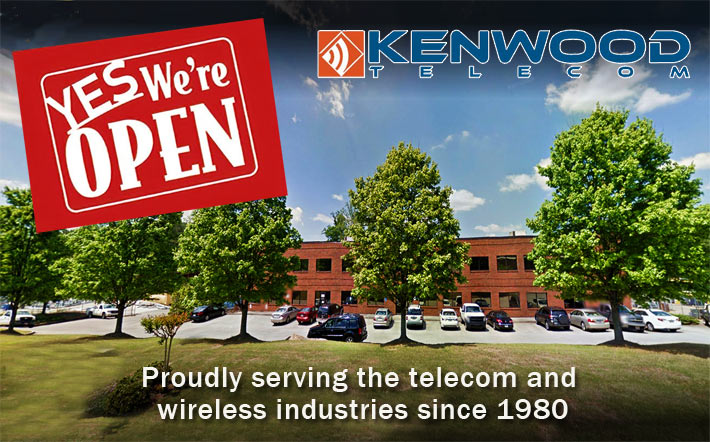 A leading wireless manufacturer and supplier, Kenwood Telecom, headquartered in Acworth, Georgia, continues to follow CDC guidelines while allowing its operations to run smoothly and service the communications infrastructure community.
"Your team here at Kenwood Telecom continues to follow the coronavirus developments with deep care and concern. We take our civic responsibility to continue following the CDC's suggested practices very seriously," said Paul Novis, President of Kenwood Telecom.
"We continue to identify and implement precautions for our employees and visitors as well as make ongoing risk management assessments that could affect our ability to serve you."
"We also take our role in the wireless industry, an essential service of the communications industry as outlined by the Department of Homeland Security, very seriously. Kenwood Telecom operations are running without interruption," Novis emphasized.
As the pandemic's ever-changing requirements evolve, Novis said Kenwood will continue to monitor the risks so they can keep their clients abreast of any changes affecting their ability to meet their normal levels of service and support customers depend upon.
This is the 40th year Kenwood has been in business, 20 as a manufacturer, serving first the telecom and then the wireless industry.
Their pledge is to draw on their many decades of experience to support the industry in these unprecedented times.
For your wireless infrastructure needs – antenna and cable mounts and support components, accessories or consumables, give them a call at (888) 439-0500, find them online at www.kenwoodtelecom.com or send an email to sales@kenwoodtelecom.com.
Their wish is for everyone to stay safe and consult all reputable and respected information sources as the situation develops.