Three men have been accused of seven break-ins at cell tower sites in West Virginia that authorities said caused phone outages for anyone in the area with an emergency.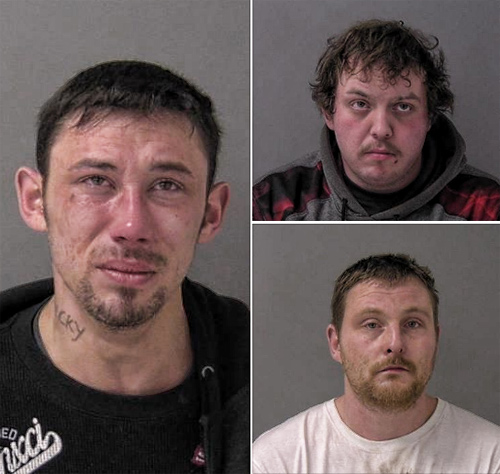 The first reported incident was on August 19, 2019. On January 13 and 14, 2020 the same cell tower in Giles Hollow was broken into.
Johnnie Boggess III, 30; James Canfield, 22; and Jeremy Powers, 28, were arrested on Tuesday in the investigation, the Kanawha County Sheriff's Office said in a news release yesterday.
Deputies received a break in the case when they found stolen cabling after responding to another incident. The sheriff's office said this suspicious activity led to additional interviews and evidence.
The damages cost thousands of dollars for the carriers that have been affected. One carrier said at one site the damages were in excess of $45,000.
There are other suspects that have cut phone and internet lines in the area but haven't been caught, according to the sheriff's office. Authorities asked anyone with information to contact the sheriff's office.
Boggess and Canfield were released on bail, but Powers remains in jail with bail set at $10,000.