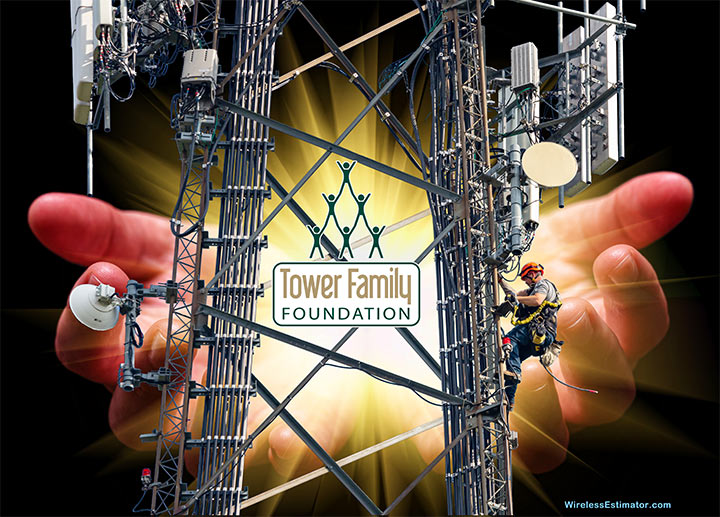 The Tower Family Foundation announced today that the organization has surpassed the $1 million of giving milestone. Since its inception only six years ago, the Tower Family Foundation has awarded a total of $1,017,250 in donations and scholarships to eligible tower workers and their families, officially exceeding the $1 million threshold of philanthropy.
The Tower Family Foundation is a 501(c)(3) non-profit organization that provides financial assistance and scholarships to family members of a severely injured, permanently disabled, or deceased tower worker injured or killed in an accident stemming from working at heights on communication structures or other on-the-job related activities that tower workers are involved in on a daily basis.
"Since the very beginning, the Tower Family Foundation has stayed true to our organization's core mission of providing financial support to industry workers and families in the aftermath of on the job accidents and during emergency circumstances," said President Victor Drouin from Pembroke, New Hampshire.
"It is extremely gratifying that our organization's financial resources have provided a helping hand to workers and families during times of immense need. Workers and families are not alone when confronted with these circumstances and the Foundation looks forward to continue to fulfill our support role moving forward," Drouin added.
Interested stakeholders are encouraged to visit the Tower Family Foundation's website at www.towerfamilyfoundation.org, to learn more about the organization and make an online contribution. The Tower Family Foundation is committed to continue being great stewards of contributions as more than 97 cents of every dollar donated goes directly to industry workers and their families during times of need.