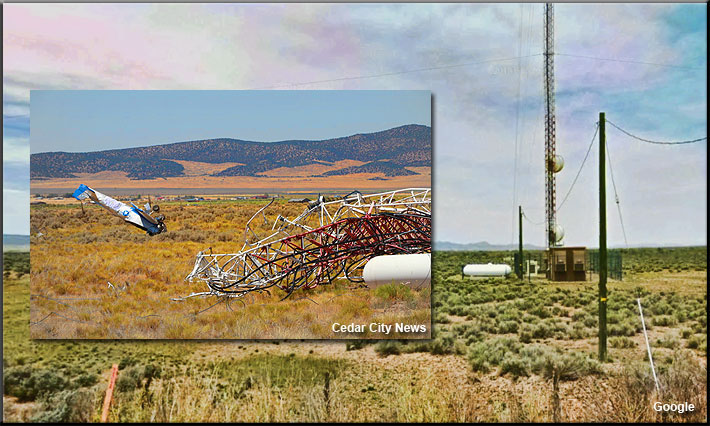 A single-engine North American Navion plane crashed in Iron County, Utah on Sunday morning, killing its pilot and passenger, authorities confirmed.
The plane struck a 397-foot Crown Castle guyed tower about eight miles southwest of the Cedar City Regional Airport near 6500 W. 4000 South about 9:30 a.m., said Iron County Sheriff's Lt. Del Schlosser in a statement.
There was a report of an "aircraft in distress" when the plane was about five miles from the airport.
Authorities were unable to immediately identify if the plane crashed into the tower or if it was in distress and was making an emergency landing and hit a guy wire.
The men had reportedly taken off earlier from another nearby airport in Southern Utah.
First responders found two men, ages 52 and 63, dead at the scene. Their names were not immediately released. They were not from Iron County, Schlosser said.
The tower site is approximately 90 miles east of where a helicopter crashed on Wednesday while performing cell site services.