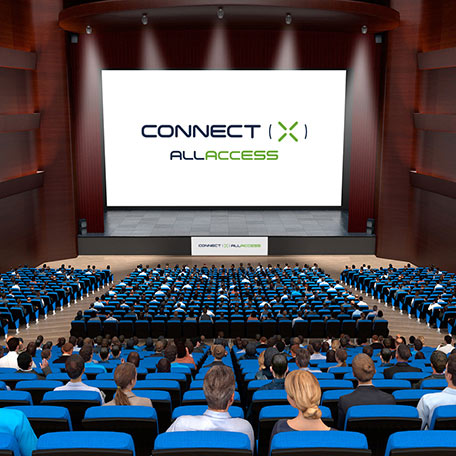 On Tuesday, June 23, the Wireless Infrastructure Association (WIA) is launching new panel sessions with top 5G thought leaders as part of Connect (X): All Access – a free, virtual conference.
"WIA is continuing to roll out panels with the latest 5G insights throughout the summer to serve the industry as our participants are planning ahead for their businesses at a challenging time. We tailored it with cutting-edge speakers that address the latest developments happening right now in our industry," said WIA President and CEO Jonathan Adelstein. "Whether you work in the business, telecom policy, R&D, finance, and beyond, there is something for everyone, which has always been a hallmark of WIA's show. Connect (X): All Access is now this summer's ultimate 5G resource."
Connect (X): All Access also includes a virtual Exhibit Hall, housing 5G whitepapers, videos, eBooks, and more.
The event will also give away 10 free Connect (X) 2021 passes to those visitors who engage with the most exhibit hall resources between now and June 30th.
New panel subjects to launch on Tuesday, June 23: 
From the Hill: Regulation, Legislation and Funding for Connectivity – the New Essential Infrastructure
OnGo: The Right Solution for the New Normal of Work and Education; Sponsored by: CBRS Alliance
Automation Tools for Faster, More Profitable Infrastructure Deployment at Scale
The Macro Edge: Transitioning the TowerCo to an Application-Centric Edge Infrastructure Operator
Capitalizing on the New Economics and Market Opportunities with FWA
Connecting the Rest: Shared Networks & CBRS for Improved Rural Connectivity; Sponsored by: ExteNet Systems
Massive MIMO and Innovative RAN Solutions for Greater Capacity for 5G Networks
Register here: https://connectxallaccess.vfairs.com/en/registration \
Learn more here: https://connectxallaccess.vfairs.com/