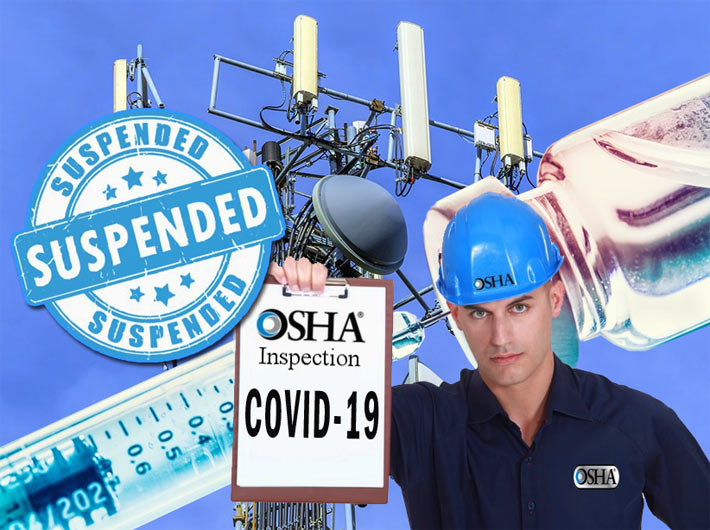 OSHA is temporarily suspending enforcement of the Biden administration's private sector COVID-19 vaccine mandate that would have had companies with over 100 employees comply with the new vaccine mandate rule, although tower crews  could be exempt.
Yesterday's announcement comes after the Fifth Circuit U.S. Courts of Appeals in New Orleans twice ordered implementation of the mandate halted, citing "grave" constitutional issues.
The mandate was scheduled to go into effect January 4.
"The court ordered that OSHA 'take no steps to implement or enforce' the [Emergency Temporary Standard,] 'until further court order,'" OSHA said in a statement. "While OSHA remains confident in its authority to protect workers in emergencies, OSHA has suspended activities related to the implementation and enforcement of the ETS pending future developments in the litigation."
States, businesses and other groups filed 34 lawsuits against the Biden administration's mandate that private sector businesses with 100 or more employees require workers to be vaccinated against the coronavirus or face weekly testing.