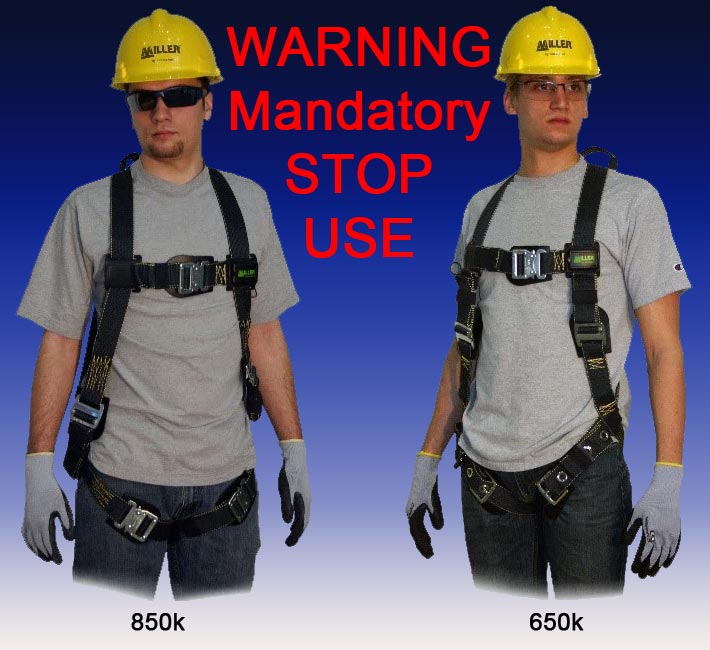 Honeywell issued the following Warning – Mandatory Stop Use of  Miller/Honeywell Harness
At Honeywell, our mission is to be the global leader in personal protective equipment with innovative solutions that protect and save lives. In line with our commitment to our mission statement, we are writing to inform you that Harness 850KQC/S/MBK failed an Arc Flash ASTM F887 test that is part of our validation/test processes which is performed to guarantee the safety of our products. This test failure also impacts the use of other 850K models, as well as models in the 650K, 060076, 080007 product lines. While there have been NO reported incidents due to this nonconformity, continued use of the product for arc flash protection could result in serious injury or death.
Honeywell Personal Protective Equipment announces an immediate stop use of the Honeywell Miller Heavy Duty Harness 650K, 850K, 060076, and 080007 Kevlar series ONLY when used for arc flash protection.