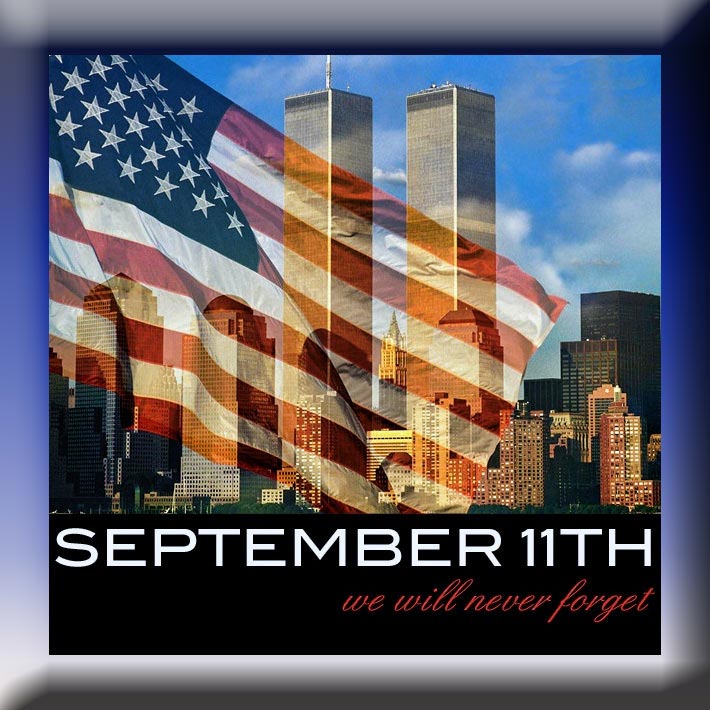 As we mark the passage of two decades since the day that changed our lives forever, the pain will be revisited on this day of remembrance and prayer, especially for those at a tower company who knew many of those people in a sister company who died in the collapse of the twin towers on September 11, 2001.
General Telecom, a subsidiary of American Tower Corporation, with headquarters on the 83rd floor of One World Trade Center, lost 13 employees after an American Airlines' Boeing 767 commandeered by terrorists crashed between  floors 93 and 99 of the tower at 8:46 a.m. on September 11, collapsing the 110-story building.
Thirty-seven people worked at GT's headquarters, but by a series of coincidences many of them were not in the tower that day. Like many others, GT employees literally were on their way into the building or in some cases, inside the tower, when disaster struck. GT's president, Brian Metherell, was in Los Angeles on business when the planes struck the twin towers.
Many tower contractors were meeting outside of D.C. on 9/11
The day that America lost its innocence is indelibly tattooed in the memories of all wireless industry workers, some very close to the three plane crash locations.
On September 11, 2001, American Tower's construction services group was holding an all day American Alliance of Contractors presentation before approximately 70 of the nation's largest wireless general contractors outside of Washington, D.C.
The group's regional manager of safety and health, Francis Hartnett, who had just completed a session on the tower owner's safety requirements, rushed through the conference room's doors at around 8:50 a.m. announcing, "A jet has crashed into the twin towers; it looks like America might be under attack."
"When it was first announced, I thought he was joking," said Florida contractor Douglas Coberly, president of B&C Contracting. "This can't possibly be happening. It's beyond belief."
But Hartnett's resolute stare belied any other message than the frightening truth and attendees silently hurried to the hotel lobby's TV to view live coverage of United Airlines Flight 175 crash into the South Tower of the World trade Center, between floors 77 and 85.
For more than five minutes the silent crowd just watched the unfolding events and newscasts, trying to grasp what would be next.
That occurred at 9:37 a.m. when American Airlines Flight 77 crashed into the Pentagon just miles away.
A South Carolina contractor closed his eyes, staring up at the TV and began to pray. A few close by attendees joined in. Disbelief turned to concern for their co-workers', friends' and family's safety. Overburdened cell sites prevented communications.
Anger had not visited yet. However, it would arrive and be a constant companion, especially after the south tower collapsed at 9:59 a.m.
Less than two hours before, a number of contractors viewed each other as prey. The morning's life-changing events formed a mutual bond of caring and a better understanding of the frailty of life for many of them.
Some contractors lent money to people that they didn't know who were short on cash, others offered to go out of their way to drive people home to their families – still unsure of what catastrophic events might occur.
With airlines grounded, many people teamed up to travel thousands of miles in their vehicles or rental cars, some traveling on I-95 near the Newark, NJ Airport with hundreds of planes sitting jarringly silent under the black September shadow of sorrow.
Through a tear-streaked view across the Hudson River, they sadly witnessed the smoldering fires marking the 2,977 lives and two iconic skyscrapers that were no longer there.
— Craig Lekutis