The FCC's July 13 meeting will have commissioners voting on congressionally mandated changes to replace insecure network equipment from Chinese companies ZTE and Huawei.
While Acting Chairwoman Jessica Rosenworcel was busy last week putting the finishing touches on the rip and replace program, the Fifth Circuit Court of Appeals on Friday removed a judicial roadblock that could have prevented the program from being voted upon.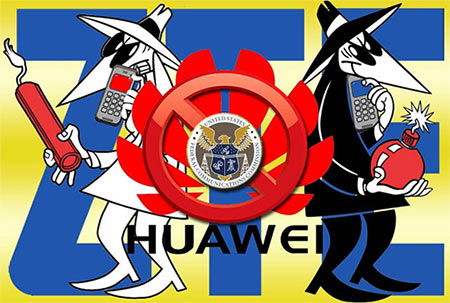 Last year, the FCC issued a rule barring ZTE and Huawei as "national security risks" to America's networks and communications chains.
Huawei disagreed and filed the petition for review, stating that the FCC did not have the power to make judgments about national security that lie outside the agency's authority and expertise.
In its decision to uphold the FCC's ability to make the rule, the court said that the agency was not acting as "a sort of junior-varsity" and they found that there was "no such skullduggery" afoot.
"Assessing security risks to telecom networks falls in the FCC's wheelhouse. And the agency's judgments about national security receive robust input from other expert agencies and officials. We are therefore persuaded that, in crafting the rule, the agency reasonably acted within the broad authority Congress gave it to regulate communications. Additionally, having carefully considered the companies' other challenges under the Administrative Procedure Act and the Constitution, we find those unavailing as well," the circuit judges concluded in denying the petition.
The court's order is available here.
Ronsenworcel said in a blog, "Late last year, Congress appropriated $1.895 billion to implement this program, while also calling for modifications. The Commission will be voting on a Report and Order to incorporate these Congressionally mandated changes, such as expanding eligibility for the program to allow more carriers to participate and expanding the types of services and equipment that are eligible for reimbursement funding."