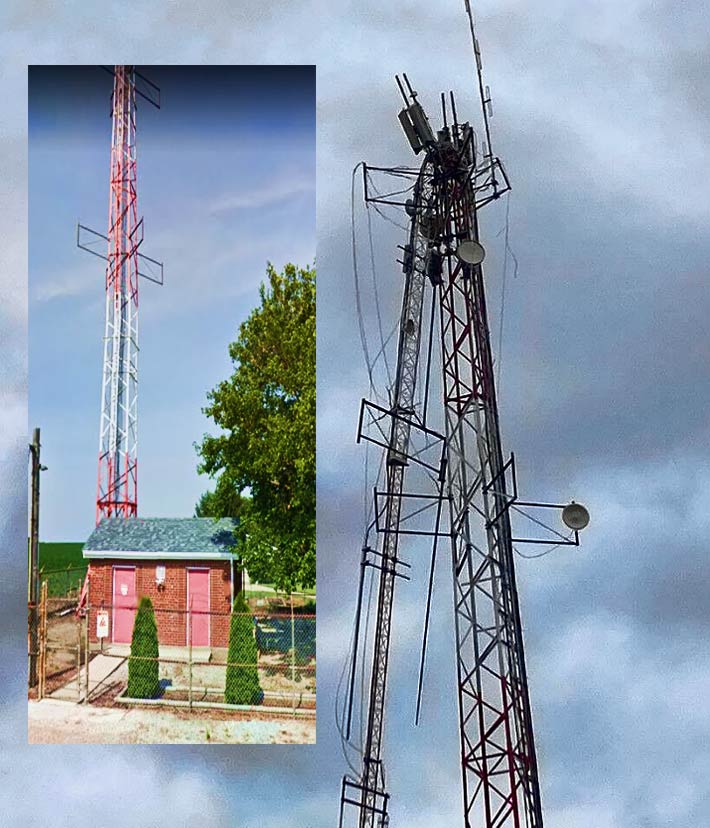 A 175-foot self-supporting tower collapsed Monday afternoon about 2:15 p.m. off of Meridian Drive near North Duncan Road in Champaign, IL.
The tower is owned by Alliance Communications and company owner Stu Toft informed Wireless Estimator that the four-legged base sections, 115 feet, are about 100 years old. They originally were on the banks of the Mississippi River and were then relocated to Champaign.
The top 60-feet of the tower were three Rohn 45 and three Rohn 25G sections. Toft acquired the structure about 20 years ago.
The tower may have folded due to wind and ice loading that lasted for about four hours. Winds were gusting around 40-45 mph according to weather reports.
According to authorities, if the entire tower collapsed it would fall in an open field.
Toft said a tower crew is on site dismantling part of the structure, and active tenants have reestablished connectivity.
The nearest towers include a 220-foot guyed tower about 2,000 feet northwest of the structure owned by Vertical Alliance Partners, LLC, and a self-supporting cell tower about a half-mile southwest, just off I-74.
Although Alliance's tower has multiple antennas, some of them were inactive. Toft said that an additional two towers his company owns were not damaged during the ice storm.