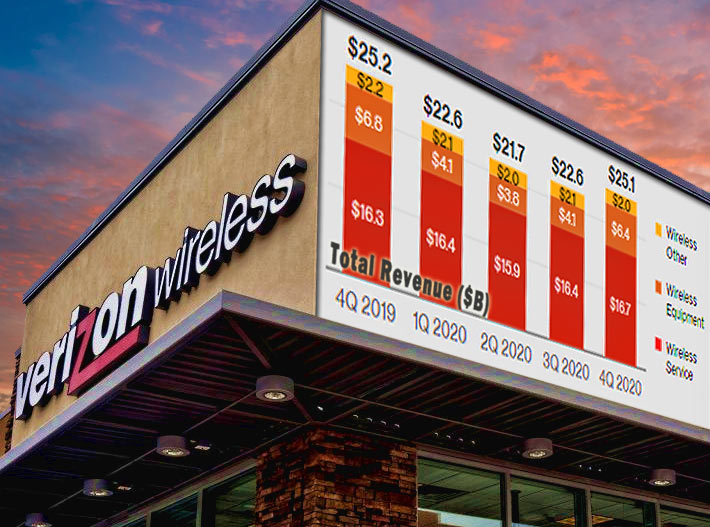 To take over more of the country's competitive landscape, Verizon said it will be making investment in mobile networks for the expansion of 5G Ultra Wideband in new and existing markets, the densification of the wireless network to manage impending traffic demands, and the continuous installation of the carrier's fiber infrastructure across the US.
During its Q4 earnings report, Verizon Chairman and CEO Hans Vestberg said: "2020 was marked by transformational change, including the launch of 5G nationwide network. We executed our multi-use network strategy; we were recognized by RootMetrics as the best overall wireless provider, undefeated in all categories."
Of importance to industry contractors and suppliers was Vestberg's plans for 2021.
"When it comes to our 5G and investing in our business, we have a big year in front of us in 2021. Again, we are going to almost double the amount of 5G Ultra Wideband sites. We are going to have 14,000 new sites coming in during 2021. That will enable us to continue to increase with plus 20 cities when it comes to 5G Ultra Wideband," Vestberg informed analysts.
"And we are also going to add some plus 20 5G home cities, at the same time, focusing very much on the 5G mobile edge compute with 10 more sites when it comes to the public side. And then on the private side, we will scale that network together with the demand that has come as we know already, all underpinned with the Verizon Intelligent Edge Network and the fiber that we are deploying," Vestberg noted.
Vestberg said that Verizon is continuing its roll out of fiber and the vast majority of all the 5G sites they have are served by their own fiber.
Verizon added 279,000 postpaid phone subscribers in the fourth quarter as it faced increased competition from rivals T-Mobile and AT&T.
Operating revenue for Verizon fell 0.2 percent to $34.7 billion, while net income fell to $4.72 billion in the fourth quarter, from $5.22 billion, a year earlier.