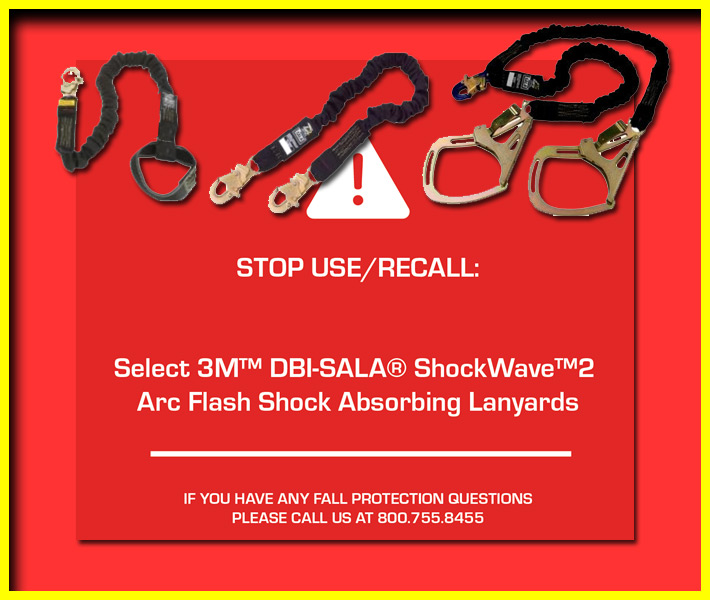 3M Fall Protection has announced a stop use/recall of specific 3M™ DBI-SALA® ShockWave™2 Arc Flash Shock Absorbing Lanyards.
3M determined that, for a limited number of devices, a potential manufacturing issue could result in the lanyard not performing properly in the event of a fall, which could result in severe injury or death. There have been no reports of injuries, accidents, or complaints associated with this issue.
At this time, users/owners of affected lanyards can choose to receive one of these benefits for each affected unit they own, a free, new replacement unit or a cash option.
The impacted dates are prior to June 2022.
The full recall notice is AVAILABLE HERE.