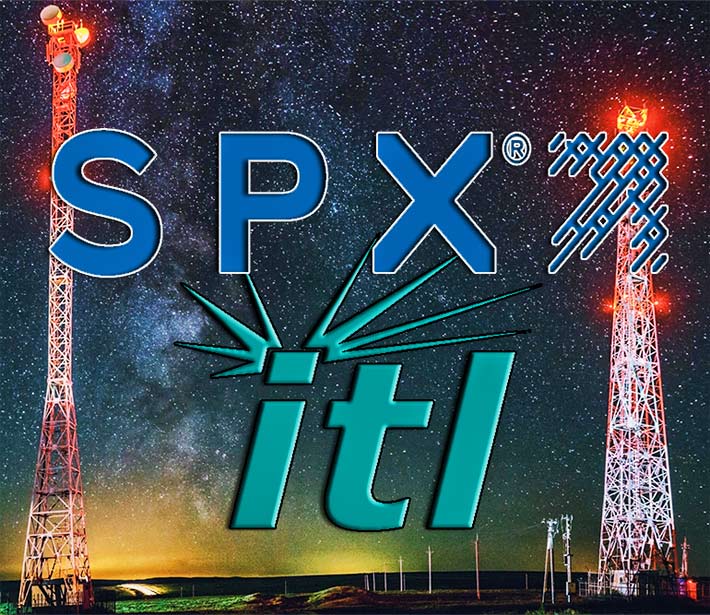 SPX Corporation ("SPX")  announced today that it has completed the acquisition of International Tower Lighting, LLC ("ITL"), a private company headquartered in La Vergne, Tennessee.
ITL is a leader in the design and manufacture of highly-engineered Aids-to-Navigation, or "AtoN" systems, including obstruction lighting for telecommunications towers, wind turbines and numerous other structures. ITL also hosts monitoring and support services for its customers.
ITL's results will be reported as part of SPX's AtoN platform within its Detection & Measurement segment. ITL has revenue of approximately $18 million, and is anticipated to be modestly accretive to average segment margin. SPX anticipates updating 2022 guidance to reflect ITL when reporting Q1 2022 results in early May.
SPX acquired Flash Technology in 2003 and last year acquired Sealite and affiliated entities Avlite Systems and Star2M.
"We are excited to welcome ITL to the SPX team," said Gene Lowe, President and CEO of SPX. "ITL is our third acquisition in our AtoN platform, and broadens and strengthens SPX's position in AtoN by adding widely recognized, high quality products and technology, including a leading network operations center, and value added monitoring and communications services. We see significant opportunities to continue to grow our AtoN platform worldwide; and, the acquisition of ITL is another important step in that journey."
Roberto Schipp, President and co-founder of ITL, commented "We are very pleased to be part of SPX. Joining forces with SPX's worldwide AtoN businesses is a natural next step in the growth of our company and provides significant resources to help take our business to the next level. We look forward to the many opportunities this transaction creates for our customers and employees."