Sioux City, Iowa fire rescue personnel rescued a tower technician Monday evening when he couldn't make it down from a cell tower that he was working on when he became injured.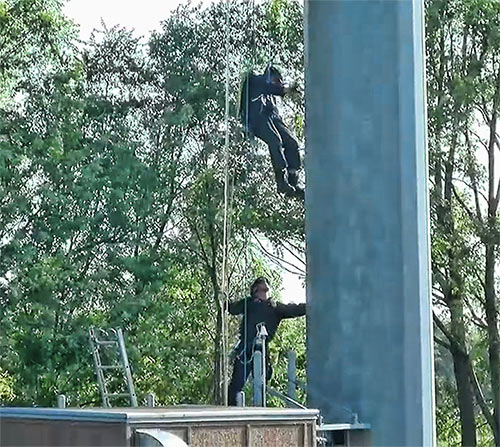 Rescue workers successfully performed a rope rescue at the tower site off of Florence Avenue in Riverside around 5:00 p.m.
Authorities, who would not release the worker's name or the company he was employed by, said the technician became trapped at around 200 feet when a "temporary pole" dislodged, pinning the man's foot.
Two of his crew members freed him and lowered him to an antenna mounting frame at approximately 150 feet.
The fire rescue personnel then deployed a high-angle rescue team and climbed to the mounting platform, and lowered the tech to the ground, where he was treated for non-life-threatening injuries and taken to a local hospital for treatment.
The 194-foot monopole is owned by Swiftel Communications, according to the FCC's database.