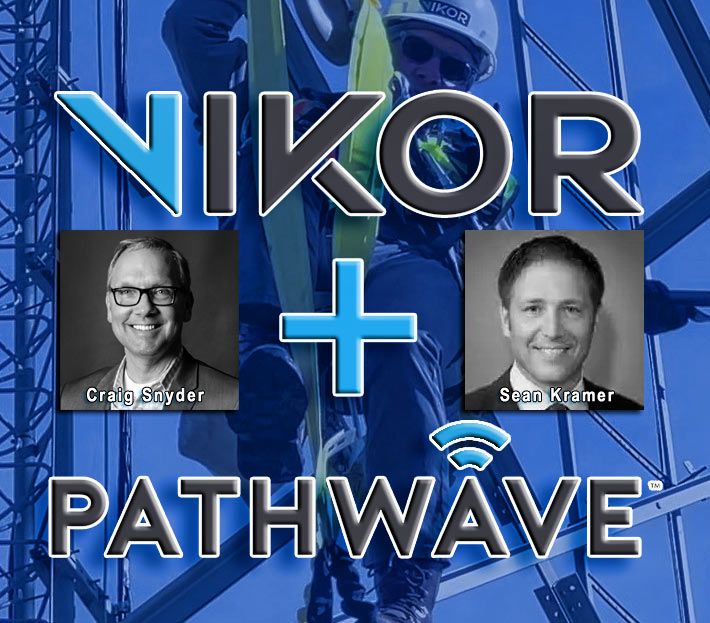 Over the past few years, South Dakota-based VIKOR has expanded its geographic footprint to nine offices in the U.S. and offers services to more than half of the United States. With the acquisition of the construction division from Pathwave, Inc. announced this week, VIKOR's team has increased to more than 235 employees.
In addition to construction, Pathwave, Inc. provides a purpose-built tool for the telecom industry that helps contractors, carriers, and site owners connect the field to the back office.
The opportunity to work with Pathwave and acquire the Pathwave construction division will allow VIKOR to continue expanding services and strengthen its commitment to Unity, Dedication, and Elevation and allow Pathwave to focus on its software offerings.
VIKOR will utilize Pathwave's purpose-built telecom field operations software to consistently deliver quality closeout packages and never miss or lose another photo.
"The Pathwave construction division has built a reputation as a leader in the microwave space and is a perfect overlay with VIKOR's current service offering. We look forward to collaborating with their outstanding employees and client base. Working with the Pathwave team on this acquisition has been a pleasure and we look forward to helping them as they continue the rollout of their best-in-class field operations software," said VIKOR CEO Craig Snyder.
Pathwave CEO Sean Kramer stated, "VIKOR is an ideal partner, with their leadership and proven ability, to bring construction services into larger projects in more geographies. Pathwave Construction and VIKOR are both built on the same core values with a focus and obsession with safety. VIKOR is the right company to continue to build on Pathwave Construction's microwave expertise and reach. I am excited to see the growth and continued success of VIKOR."
The acquisition was finalized on July 5, 2022. Pathwave will continue to offer its telecom field operations product for safety and closeouts independent of this acquisition.
The company is headquartered in Brainerd, Minnesota, and has been in operation since 2016.
Pathwave Construction was established by Kramer and Shawn Sellnow, who is currently Pathwave's COO, to provide direct feedback and test their hypothesis that the telecom industry can go paperless.
Both founders acknowledge that their construction crews have been vital to making the software platform better.
As VIKOR continues to expand its services offerings, the Pathwave system will assist in streamlining their clients' monitoring and closeout requirements.