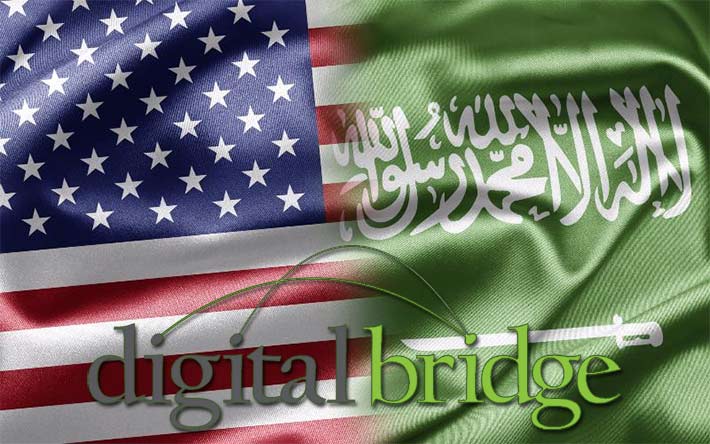 During a panel discussion last week during NATE UNITE 2016 in New Orleans, La., Robert Paige, Senior Vice President of M&A for Vertical Bridge, the cell tower leasing arm of Digital Bridge LLC, said that more than adequate capital is available for the industry to expand, stating that the amount was seen as "mind boggling".
And if a Bloomberg Business report is accurate, the Boca-Raton, Fla.-based Digital Bridge will take advantage of another $2 billion available from a Saudi Arabia oil company to acquire Etihad Etisalat Co.'s portfolio of towers in Saudi Arabia.
Etihad Etisalat, which operates under the Mobily brand, has approximately 10,000 towers, according to The Wall Street Journal.
The Bloomberg report said that Digital Bridge Holdings' bid is backed by state-owned Saudi Arabian Oil Co., known as Aramco and buyout firm Agbraaj Group.
Digital Bridge is also among bidders for the tower network owned by Kuwait's Mobile Telecommunications Co., known as Zain.
Last June, in a similar report, Bloomberg said that American Tower Corp. was entertaining acquiring Etihad Etisalat's towers.
A spokesman for Mobily informed Bloomberg that the company is assessing different options and that no decision has been made.
Vertical Bridge is the nation's fifth largest tower company and the largest privately owned manager of communications structures. Digital Bridge also owns towers in Mexico, Colombia and Peru.
Digital Bridge acquired ExteNet Systems last July, a builder and operator of DAS and small cell systems. Assisted by Stonepeak Infrastructure Partners, Digital Bridge led the $1.4 billion recapitalization of the Lisle, Ill.-based company.