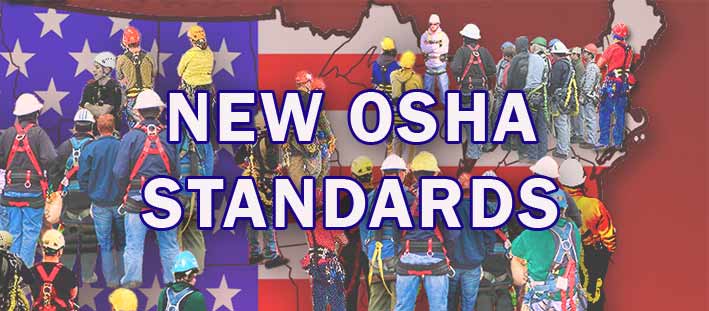 Although the Occupational Safety and Health Administration (OSHA) had known that fall protection in the wireless construction industry has either been used improperly or inconsistently due to the high fatality rate of tower climbers, after analyzing the responses to their 38 questions on tower safety published last April, the agency has decided that it will be moving forward with revising their standards and incorporating new industry standards.
OSHA has stated that communication tower construction and maintenance activities are not adequately covered by current OSHA fall protection and personnel hoisting standards, and OSHA plans to revise their standards.
In addition, revisions would clarify the safety responsibilities regarding tower work, structural considerations and radio frequency hazards. OSHA is also expected to consider incorporating the new industry consensus standards for construction or maintenance of communication towers.
As part of their rulemaking efforts, it is anticipated that by July, OSHA will initiate a Small Business Regulatory Enforcement Fairness Act (SBREFA) review, requiring the U.S. Small Business Administration (SBA) to receive input from affected wireless industry companies  before OSHA publishes their new rules.
Prior to the SBREFA, OSHA will put out an outline regarding the areas of the industry that they will be targeting, such as fall protection and structural integrity.
Large businesses such as AT&T and other carriers as well as the major tower companies such as American Tower Corp. cannot be participants in the SBREFA review process, although they can comment when the rules are proposed.
The threshold for maximum small business income for All Other Telecommunications (NAICS Code: 517919) is $32.5 million in annual income, and All Other Specialty Trade Contractors (NAICS Code: 238990), $15 million.
Before any new OSHA rule goes into effect, the agency is required to forward the rule to Congress for review.
Major rules–those with a $100 million impact on the economy or a major impact on an industry, cannot go into effect until congressional review is complete.
It is expected that before any new rule and/or revision goes into effect, it wouldn't be until at least mid or late 2017.
Many industry professionals have recognized that OSHA's April 2015 request for information (RFI) and their re-focus upon the RFI during a February 2016 joint OSHA-FCC workshop, signaled rules promulgation by the agency.
In an interview with Wireless Estimator shortly before he retired last December, Jim Maddux, Director of OSHA's Directorate of Construction, said that he thought it was too early in the process, based upon OSHA's RFI, "to predict the requirements and prohibitions that would make sense in a proposed rule, and we are still considering if regulation is necessary."
Dean McKenzie, Acting Director, Directorate of Construction, and his team believe that the time has arrived for new rules.
For the first time in OSHA and the FCC's history, a collaborative effort was established in 2014 to explore and assist in identifying commonalities of concern.
RF exposure was of key interest to the FCC and it is expected that they will lead in efforts to introduce additional rules or revise existing ones.
Currently, the FCC's primary RF safety regulation relating to tower climbers is lock-out tag-out requirements for transmitters.
"We have an ongoing conversation with staff at the FCC and believe it has been a very worthwhile collaboration. We have a lot of issues where we have a common interest, and the FCC's involvement has brought additional parties into the tower climber safety discussion," said Maddux.
In February, OSHA and the FCC put out their draft of Communication Tower Best Practices.
It is not known whether OSHA in its new standards will refer to the ANSI A10.48 Tower Safety Standard, which is near completion. It is the first tower safety ANSI standard that covers the entire tower erection service and maintenance industry.