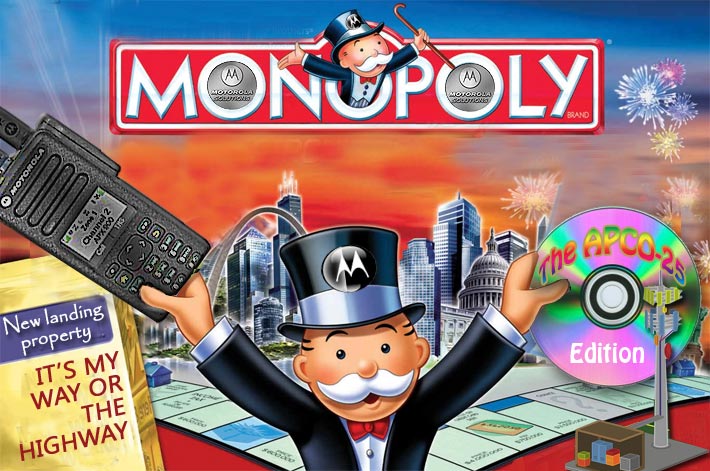 Hytera Communications filed a lawsuit in federal Court Monday alleging that Motorola Solutions (MSI) is feeding its monopoly status in the land-mobile-radio (LMR) sector by pressuring dealers to not offer lower-priced Hytera radios.
The complaint also states that due to Motorola's monopoly, U.S. users are comparatively paying up to five times more for some radios than in other countries where MSI faces competition from at least 15 other LMR firms.
The lawsuit also says that MSI "takes away, or threatens to take away from dealers Motorola's highly lucrative service business from dealers that begin to actively represent Hytera or other competing LMR providers."
Hytera also claims that at a March 2017 industry conference, MSI gathered together all of the critical dealers in the industry and "threatened the dealers to not carry Hytera products."
Hytera said that it also has documentation that MSI issued a memorandum to dealers specifically directing them "that if they sell Hytera products they will be canceled as MSI dealers."
To counter Hytera's inroads with dealers, the company, based in China, said that MSI has initiated numerous patent lawsuits "that have no merit and are pursued for purpose of suppressing competition."
Hytera claims that at least in one instance MSI terminated an Atlanta, Ga. dealer after it won a bid using Kenwood products in competition with another MSI dealer.
Amongst other incidents, Hytera said it is aware of another large MSI dealer in the New York area that informed Hytera that it received MSI correspondence threatening parts of the dealership if the dealer were to sell Harris equipment.
Hytera says that MSI controls no  less than 75% of the submarket for mission-critical LMR solutions sold to public safety and emergency responder customers.
In August, Wireless Estimator reported on government agencies possibly considering alternatives to MSI radios as competition develops for FirstNet radios at considerably reduced pricing.
Hytera also alleges that MSI has used its influence with APCO and the FCC to suppress the introduction of technologies such as Digital Mobile Radio (DMR) and Terrestrial Trunked Radio (TETRA) in the U.S. for public safety communications, and has built a "moat to prevent competition from alternative technology standards with its P25 product line," a technology designed for public safety and security customers in the U.S.
Hytera said MSI has fought the adoption of the TETRA standard by the U.S., despite itself promoting and selling TETRA products to other countries where it supports the standard.
As an example, PowerTrunk, also a plaintiff in the complaint, said on March 12, 2012, the New Jersey Transit Authority awarded Alcatel-Lucent a contract for bus radios, using PowerTrunk as a subcontractor for the radios for the first major TETRA win in the U.S.
After the award, MSI allegedly petitioned the FCC to repeal its order authorizing TETRA's operations in the U.S. The FCC rejected the petition.
MSI continued to oppose PowerTrunk's TETRA-based entry into the U.S., according to the complaint, and PowerTrunk, in turn, persisted in competing in the face of MSI's continued opposition.
PowerTrunk won its largest contract on February 22, 2016, when the New York City MTA Bus Committee awarded Parsons Transportation Group of New York, Inc. and PowerTrunk (as a subcontractor) the contract for a new radio system.
Despite its years-long campaign against TETRA, MSI itself submitted a bid to the NYC MTA that provided for a TETRA solution, which is not surprising since MSI has supplied TETRA systems and subscriber equipment to the British police and the London Underground at a fraction of the price of P25 radios in the U.S, the complaint reads.
However, the NYC MTA rejected MSI's proposal because it lacked essential information and had significant weaknesses, including the lack of FCC type acceptance certificates for its proposed subscriber equipment, a mandatory RFP requirement by award time.
The complaint is available here.