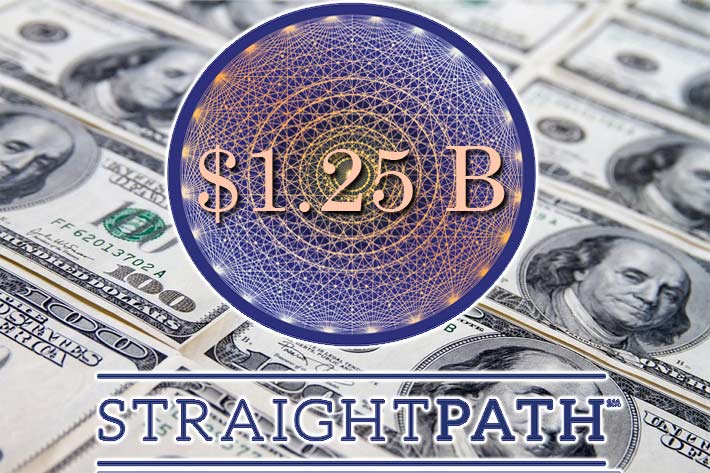 AT&T has announced plans to acquire Straight Path Communications which holds a nationwide portfolio of millimeter wave (mmWave) spectrum, including 39 GHz and 28 GHz licenses. This acquisition complements AT&T's January acquisition of FiberTower and augments the company's holdings of mmWave spectrum.
The acquisition will support AT&T's leadership in 5G, which will accelerate the delivery of new experiences for consumers and businesses like virtual and augmented reality, telemedicine, autonomous cars, smart cities and more.
In January, the Federal Communications Commission's Enforcement Bureau announced a settlement valued in excess of $100 million with the StraightPath to resolve an investigation of Straight Path's failure to deploy wireless services as required under its FCC spectrum licenses.
The company announced in February that it has secured $17.5 million in new debt financing, expanding the company's options as it continues to explore strategic alternatives for the company.
The  International Telecommunications Union has said theoretical peak speeds for standards-based 5G in the mmWave band can eventually reach up to 10 Gbps in the uplink and up to 20 Gbps in the downlink.
In October 2016, AT&T and Ericsson conducted the first known demonstration of 5G technology, illustrating the possibilities of mmWave radio access technology for the networks of the future. And in February 2017, AT&T and Nokia reached a critical milestone, delivering DIRECTV NOW over a fixed wireless 5G connection using 39 GHZ mmWave technology.
AT&T will acquire 735 mmWave licenses in the 39 GHz band and 133 licenses in the 28 GHz band. These licenses cover the entire United States, including all of the top 40 markets.
The transaction has a total value of $1.6 billion which includes liabilities and amounts to be remitted to the FCC per the terms of Straight Path's January 2017 consent decree.  Straight Path shareholders will receive $1.25 billion, or $95.63 per share, which will be paid using AT&T stock.
The transaction is subject to FCC review, and the two companies expect to close within 12 months.