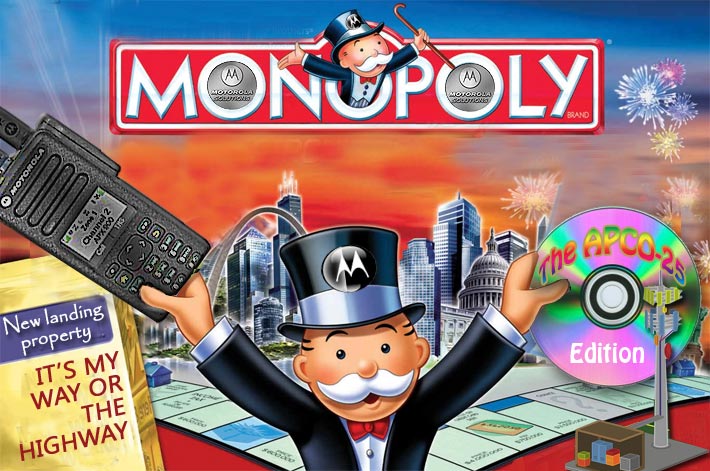 Motorola Solutions Inc. (MSI) has won its bid to transfer from New Jersey to Illinois a federal antitrust lawsuit by Hytera Communications Corp. alleging the company of unlawfully monopolizing the land- mobile-radio market, with a U.S. District Court New Jersey judge finding that the claims would be better-served being tried in the Prairie State.
MSI had asked the court to transfer Hytera and its additional plaintiffs' lawsuit to the Northern District of Illinois for the convenience of parties and witnesses in the interest of justice since their corporate headquarters is in Chicago.
Motorola argued that Illinois would be more convenient because only one of the four plaintiffs is connected to New Jersey.
As first reported by Wireless Estimator, Hytera filed the lawsuit last December alleging that MSI is feeding its monopoly status in the land-mobile-radio sector by pressuring dealers to not offer lower-priced Hytera radios.
The complaint also stated that due to Motorola's monopoly, U.S. users are comparatively paying up to five times more for some radios than in other countries where MSI faces competition from at least 15 other LMR firms.
It was noted in the court's decision to move the case that on March 14, 2017, MSI filed two lawsuits in the U.S. in the Northern District of Illinois claiming Hytera infringed upon seven of its U.S. patents.
The U.S. International Trade Commission (ITC) announced its findings on Nov. 23, 2018, affirming-in-part, modifying-in-part, reversing-in-part, and striking certain portions of a final initial determination of an administrative law judge's decision.
In a letter to its customers on Friday, Hytera said MSI is "actively pursuing a misinformation campaign regarding the state of Hytera's business and the effect of recent litigation and that you may have been deliberately misinformed."
Hytera said that MSI is claiming that the ITC complaint asserted the company was unlawfully importing equipment. Hytera said, "This is verifiably false."
According to Hytera, MSI claimed that the company was misleading about the final order.
"Not so. The ITC's final decision expressly 'found that Hytera's redesigned products do not infringe the '701, '869, or '991 patents.' Accordingly, Hytera new generation i-Series products are cleared, and our customers can order our new generation products with no concerns," Hytera said.
MSI is also claiming that Hytera misappropriated its confidential and proprietary information by hiring away MSI engineers who stole thousands of MSI documents before departing.