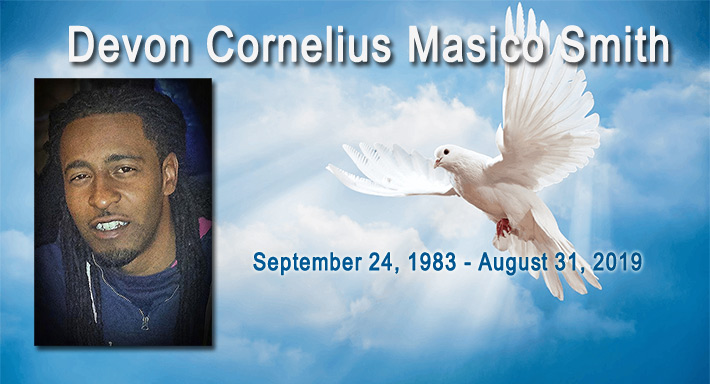 Services have been announced for Devon Cornelius Masico Smith, a 35-year-old Tower Tech ll for Midwest Underground Technology, Inc., who passed away August 31, 2019 after succumbing from critical injuries he received when he fell from a 390-foot Kansas City Power & Light-owned guy tower near Warrensburg, Missouri on July 30, 2019.
Smith was the seventh wireless infrastructure worker in the U.S. this year to lose his life while working on a communications structure.
A native of New Orleans, LA and a resident of Gretna, Devon was the devoted son of Donald D. (Shelia) Smith, Sr. and Deborah Smith (Kirk) Lovely. He was the grandson of the late George and Esther Smith, Rev. Cornelius and Mable Johnson, and the Godson of Johnnie Brown, Jr. and Leslie Savage-Pruitt, and the loving brother of Donald D. Smith, Jr., Donelda L. Smith, and Don'ja M. Smith.
Relatives, friends and co-workers are invited to attend the funeral service at Davis Mortuary Service, 6820 Westbank Expressway,  Marrero, LA on Saturday, September 7, 2019 at 1:00 p.m. Interment will be at Restlawn Park Cemetery in Avondale, LA.