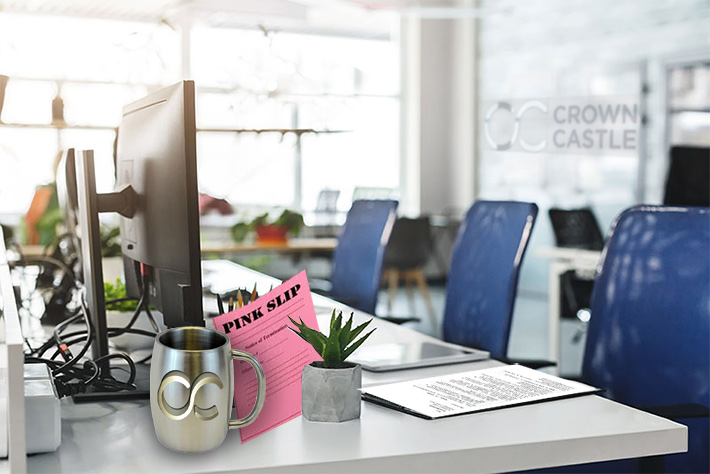 Rumors of layoffs at Crown Castle began in early October when an anonymous poster on layoff.com wrote that the company had laid off 70 people in the West.
On November 6, there was a report that an additional 57 layoffs were made on the business's tower side. Last Thursday, another poster said that hundreds of people were let go, identifying them as contractors on Crown Castle's business's fiber side, most of them in South Florida.
A spokesperson from Crown Castle today informed Wireless Estimator that the total number of employees let go was 250.
Although they did not identify what segment of the business the job cuts were in, the official provided Wireless Estimator with the following statement regarding the layoff of their 250 employees.
"Our business continues to perform well during this period of unprecedented uncertainty, and we are focused on taking the appropriate steps to deliver on our long-term goals. To keep our business healthy and growing, we continuously assess market-level strategies and how to adapt for the future, including making difficult decisions that impact our team. We are deeply appreciative of the contributions of our teammates whose employment at Crown Castle has ended. We remain confident in our company's ability to deliver solid results as we build communications infrastructure that serves our customers and communities."
The spokesperson said that Crown Castle currently has over 5,000 employees, the current cut representing a 5% reduction in its workforce. It is not known how many additional laid off workers were W9 contractors.
Crown Castle's earnings will be buoyed by a deal they made with Dish Network last week to provide the new carrier with 20,000 tower sites as well as fiber backhaul services.
Activist investor Elliott Management Corporation has frequently registered its concerns about the operation of Crown Castle's fiber business.